On Wednesday, March 29, 2023, CCPS will host an informational event for High School and Middle School Parents/Guardians called "Teens & Screens: Smartphones, Screen Time and Social Media" presented By: Detective Martz, CCSO. 6:30pm - 7:30pm at the FRCC. See flyer for details.

Come see us at PERC today! Find your dream job in Culpeper, VA @PERCjobfair @HR4CCPS #Allin4CCPS

What an amazing day at the Maker Energy Faire!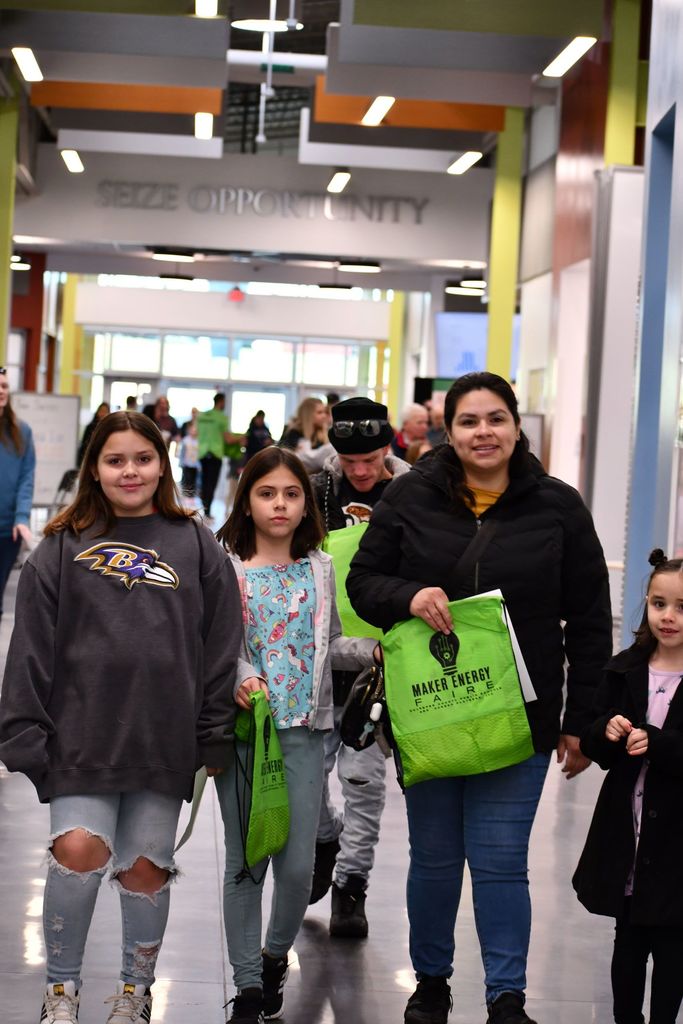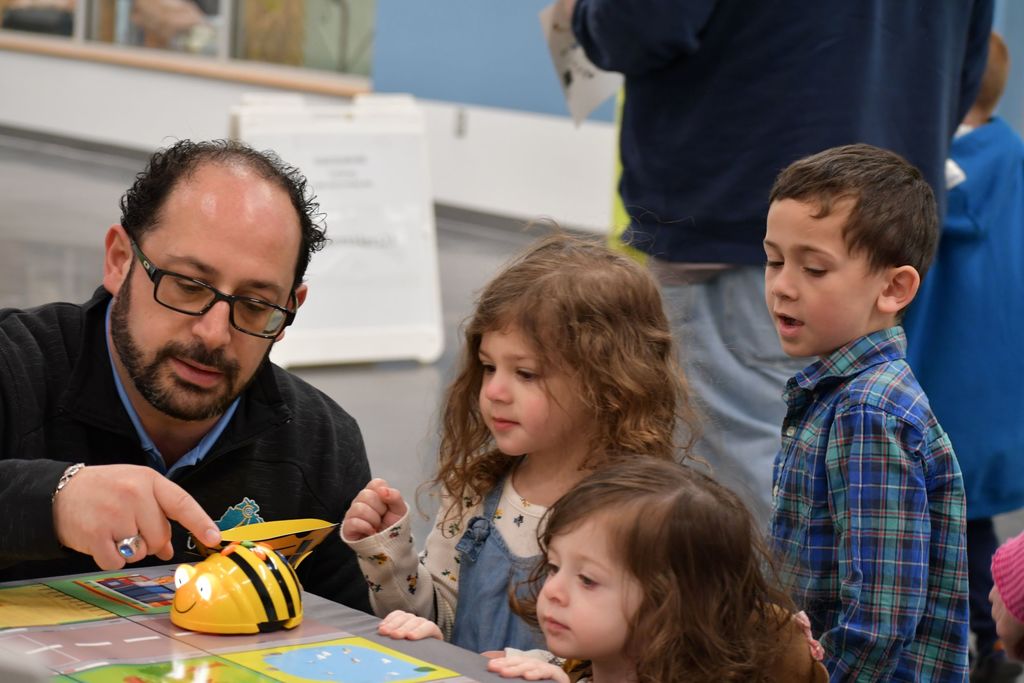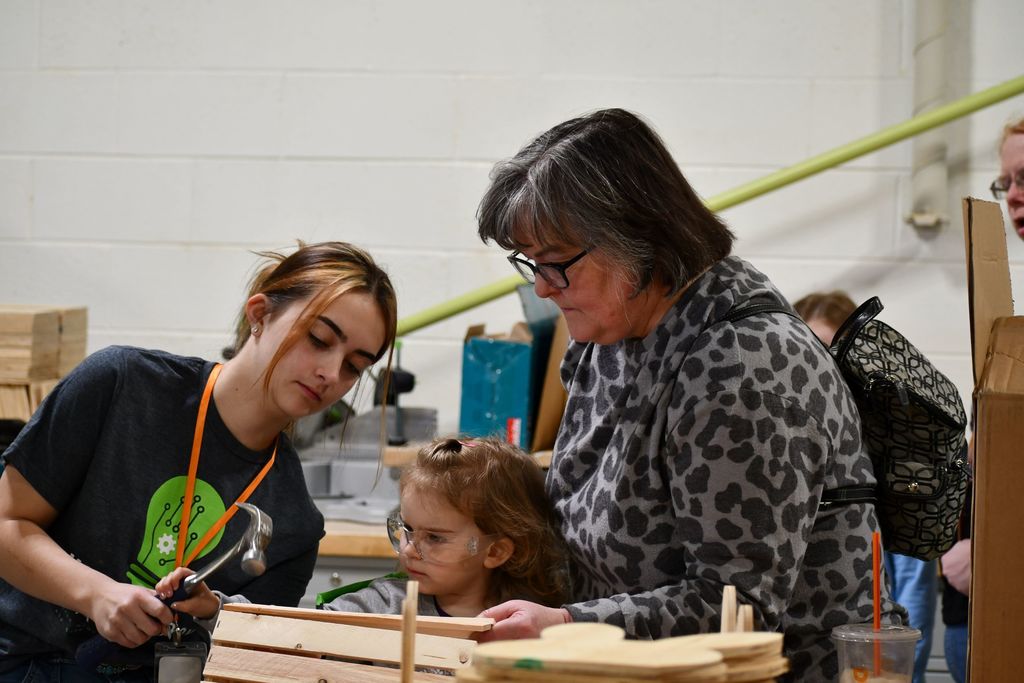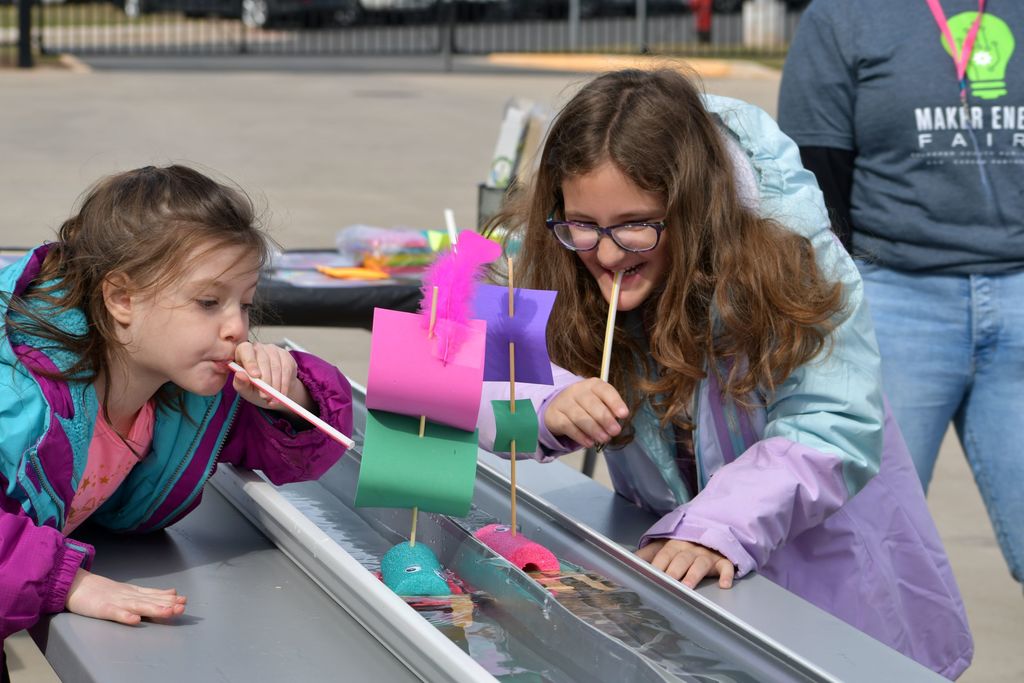 Today is the day! Come to CTEC between 10am and 2pm for the Maker Energy Faire! Hands-on activities, door prizes, food trucks and more! Park at the Daniel Technology Center and the you can walk the short distance to CTEC or ride in our shuttles to access the fun. See you there!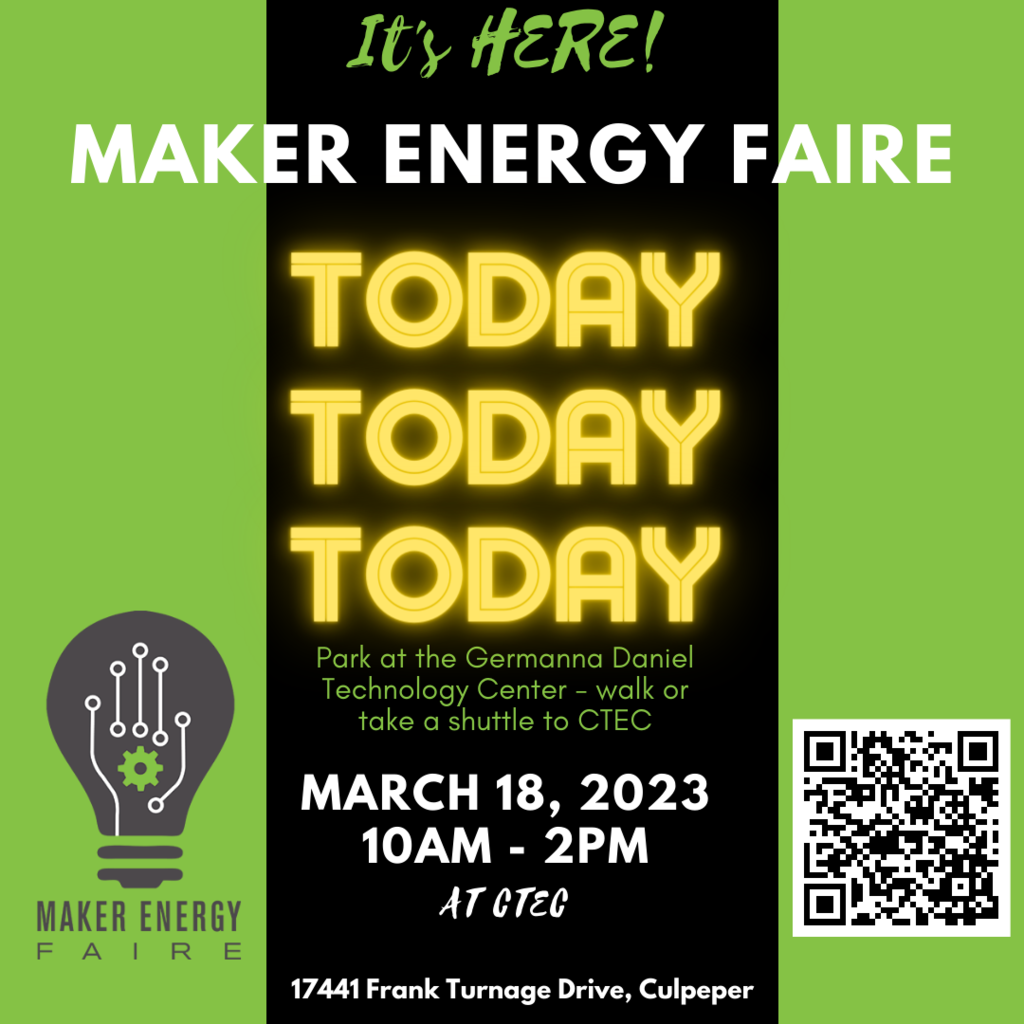 Congratulations to the new CCPS Trivia Co-Champions! Lucky Charms and the Quizzly Bears! @HR4CCPS @ccpsftb @ccpsevhs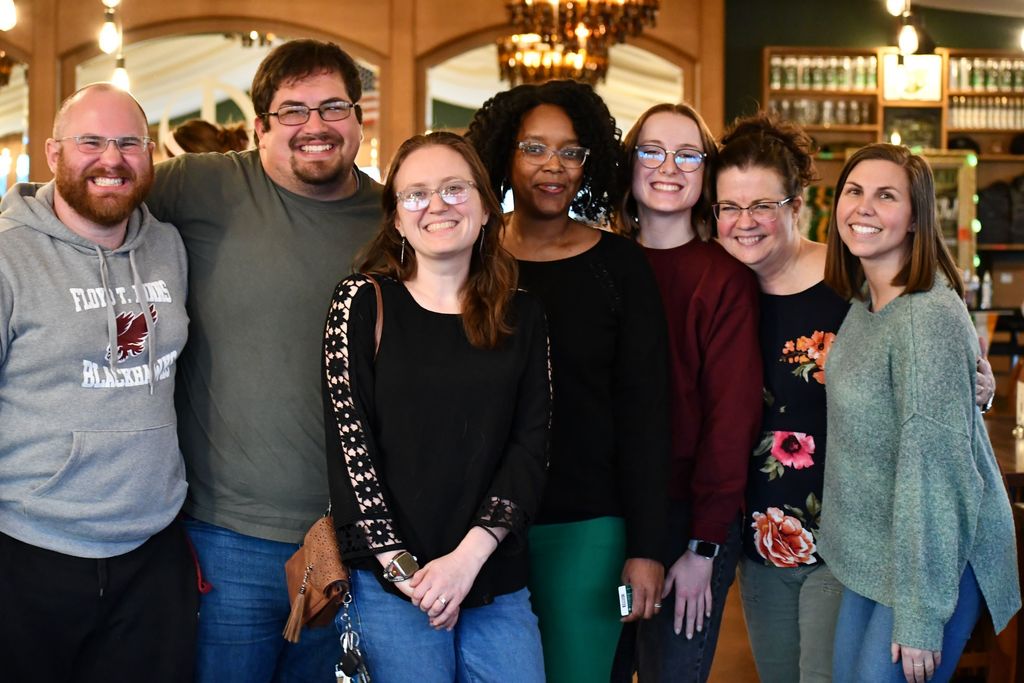 The green screen station and the led sign are ready to welcome you to the MakerEnergy Faire tomorrow! It's at CTEC from 10-2! #culpepermakers23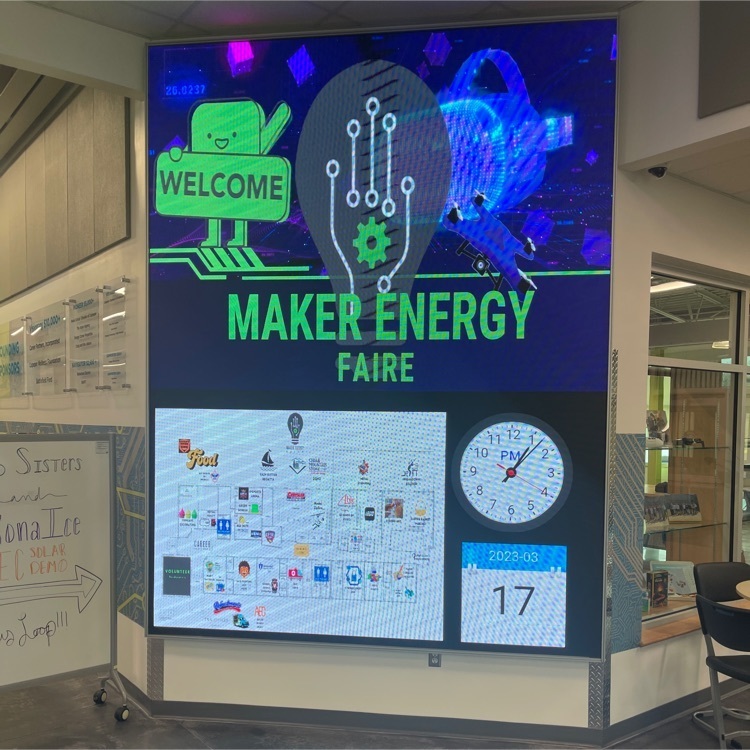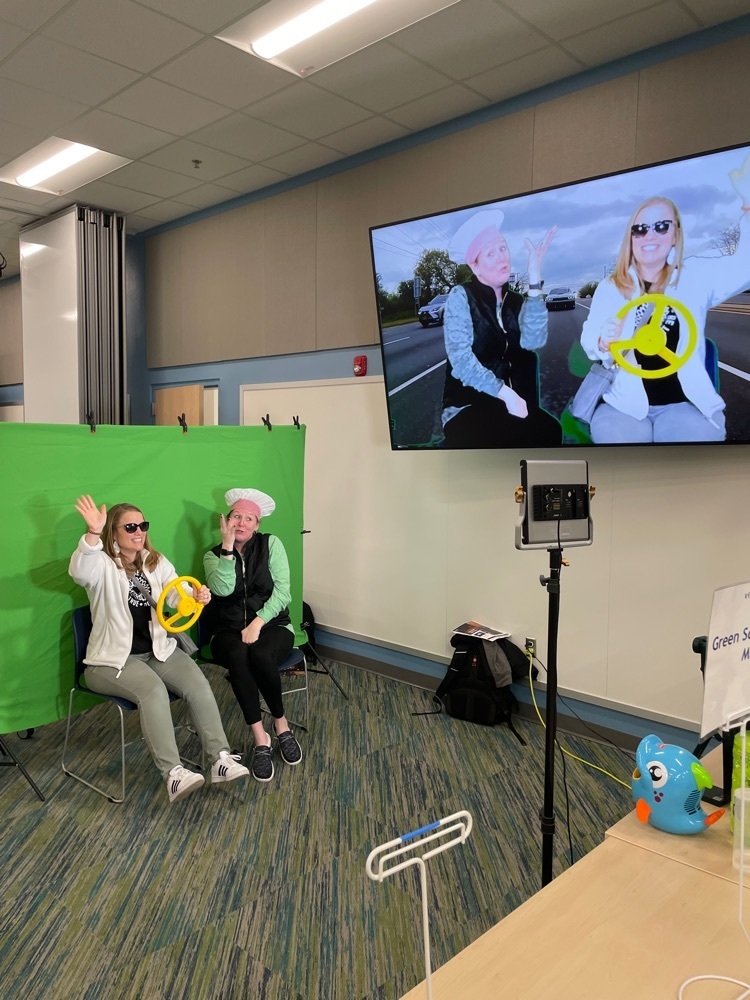 The MakerEnergy Faire set up is coming along! Come see us tomorrow at CTEC from 10-2! #culpepermakers23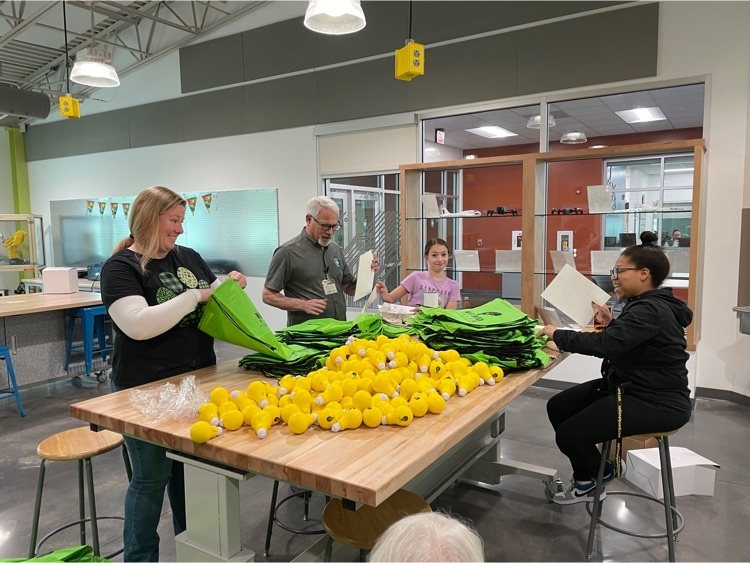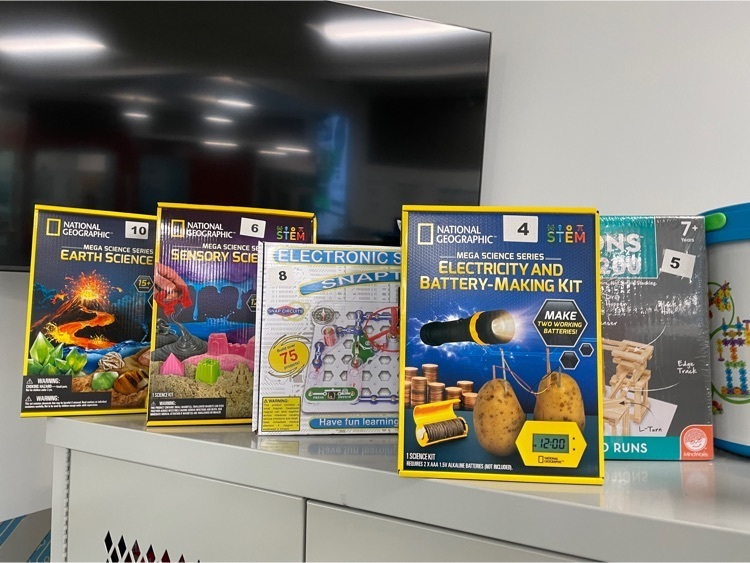 We love our new teachers! Our CCPS Lead Mentor has been traveling from school to school delivering lunch and support to our new teachers this month! #ALLin4CCPS @HR4CCPS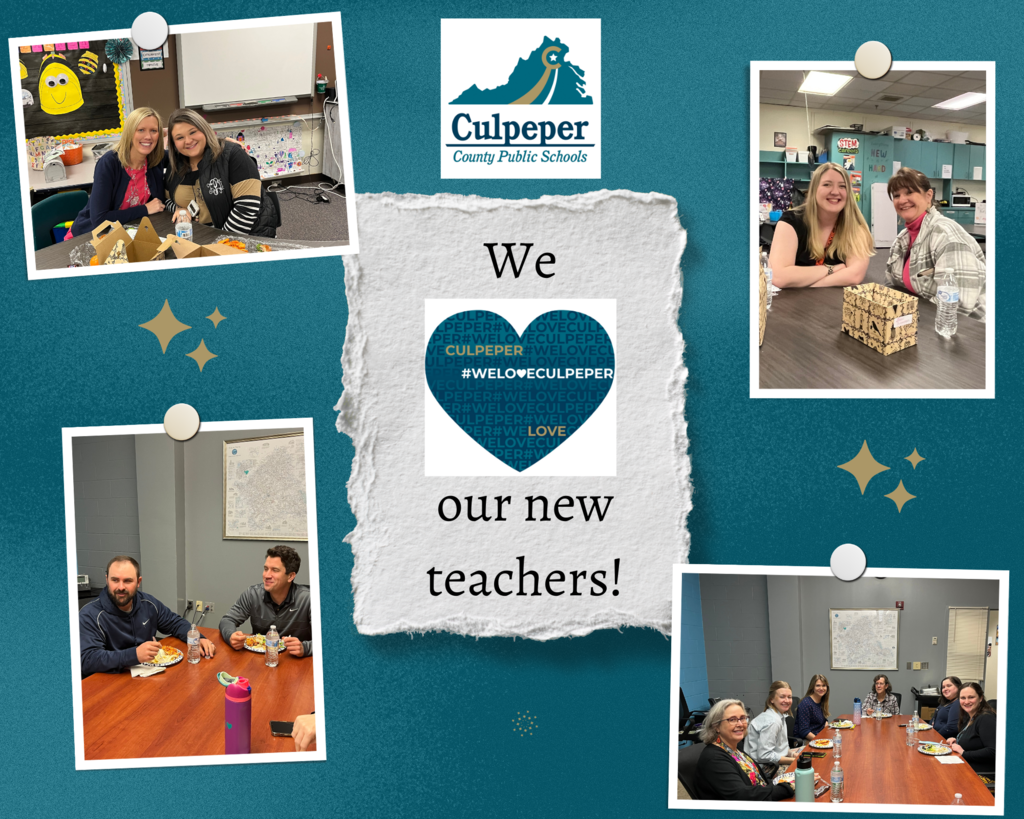 Another Nexus Night at CTEC is coming your way! Join us for a two night event: March 28th and April 6th in a workshop lead by our carpentry instructor and students to learn how to build your own Adirondack chair! #seizeopportunity @culpepertec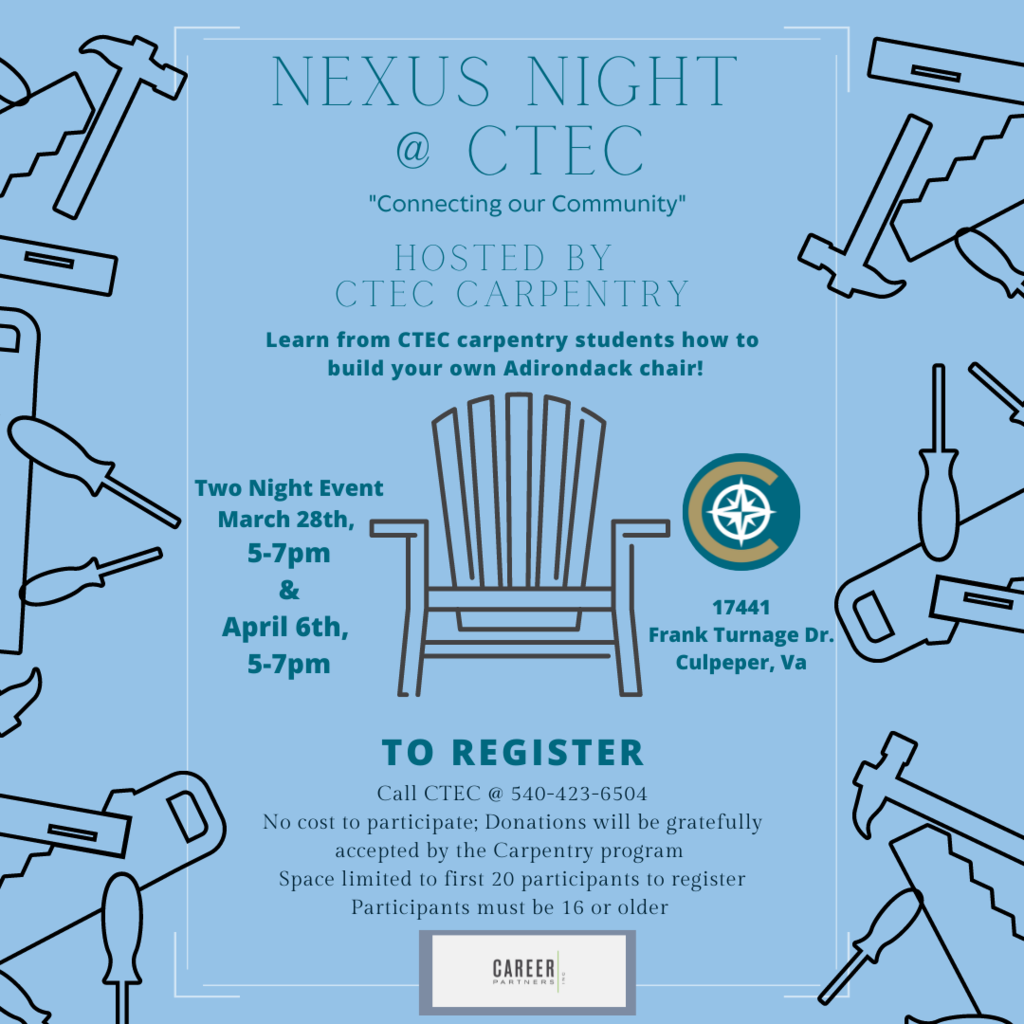 CCPS Kindergarten and Preschool registration for the 2023-2024 school year is now open! Visit our website at
www.culpeperschools.org
and click "Enroll New Student" in the button bar under the video on the main page for more information and the registration links.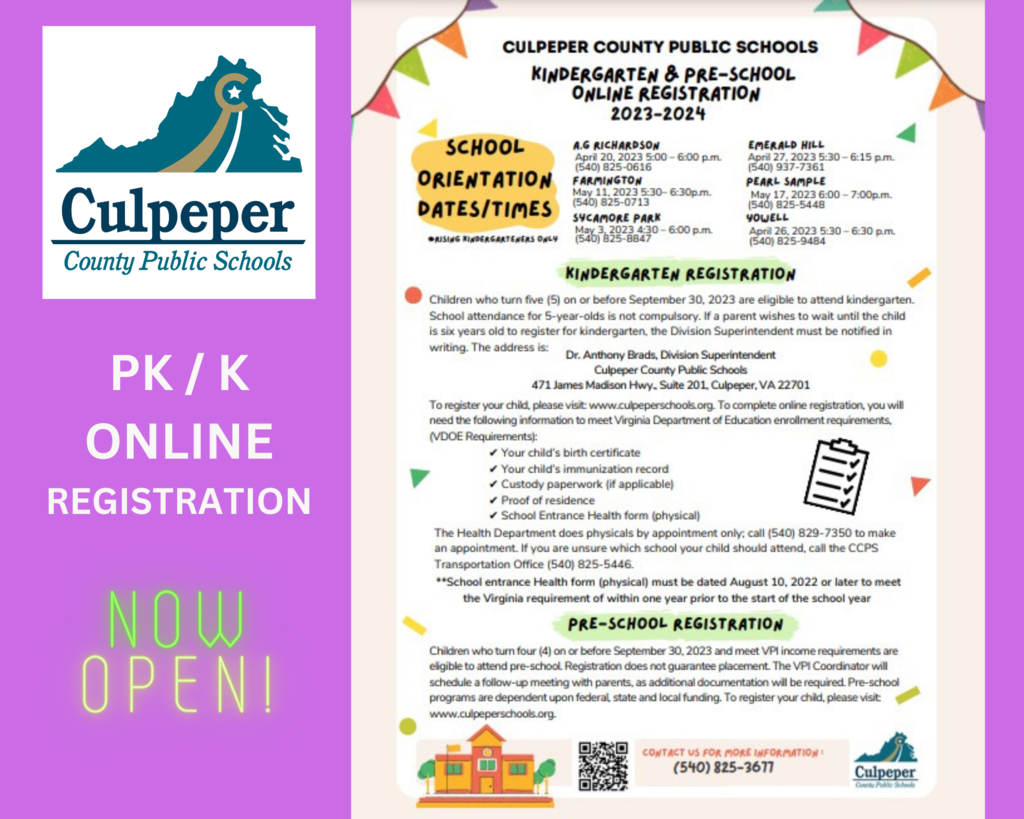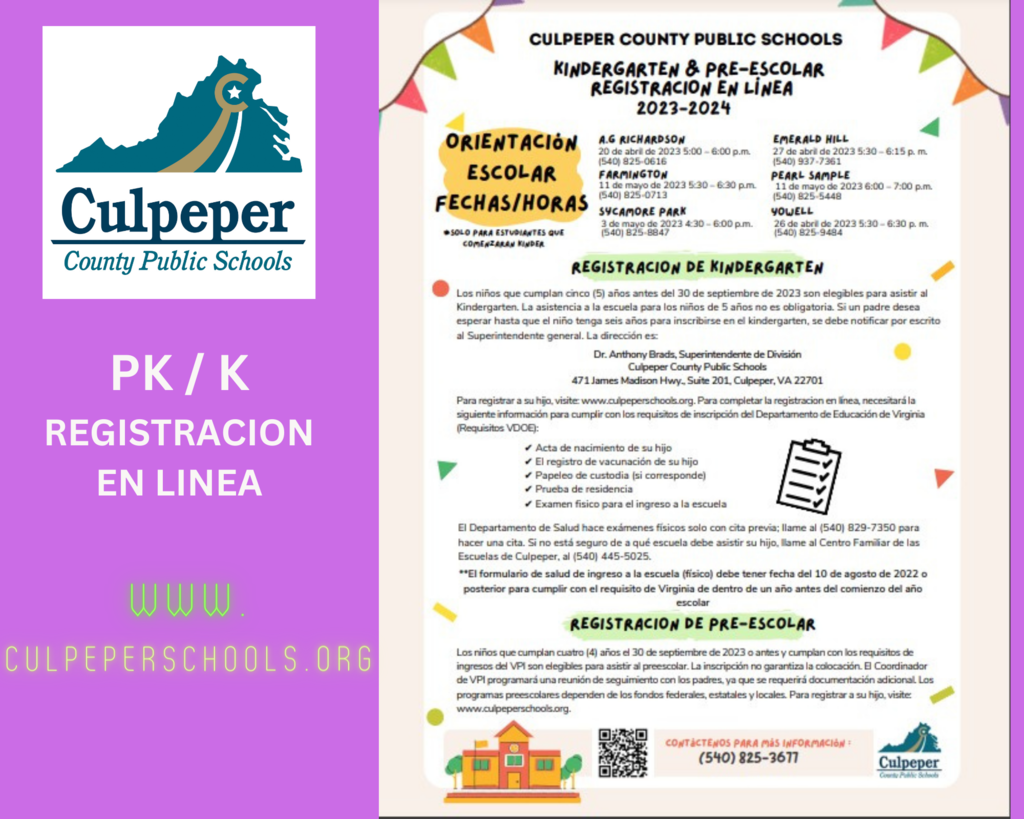 The School Board will hold a Special Called Meeting on Wednesday, March 15, 2023 at 1:00 pm at the School Division Central Office located at 471 James Madison Hwy, Suite 201, Culpeper, VA. The purpose of the meeting is to consider the approval of the FY24 Operating Budget.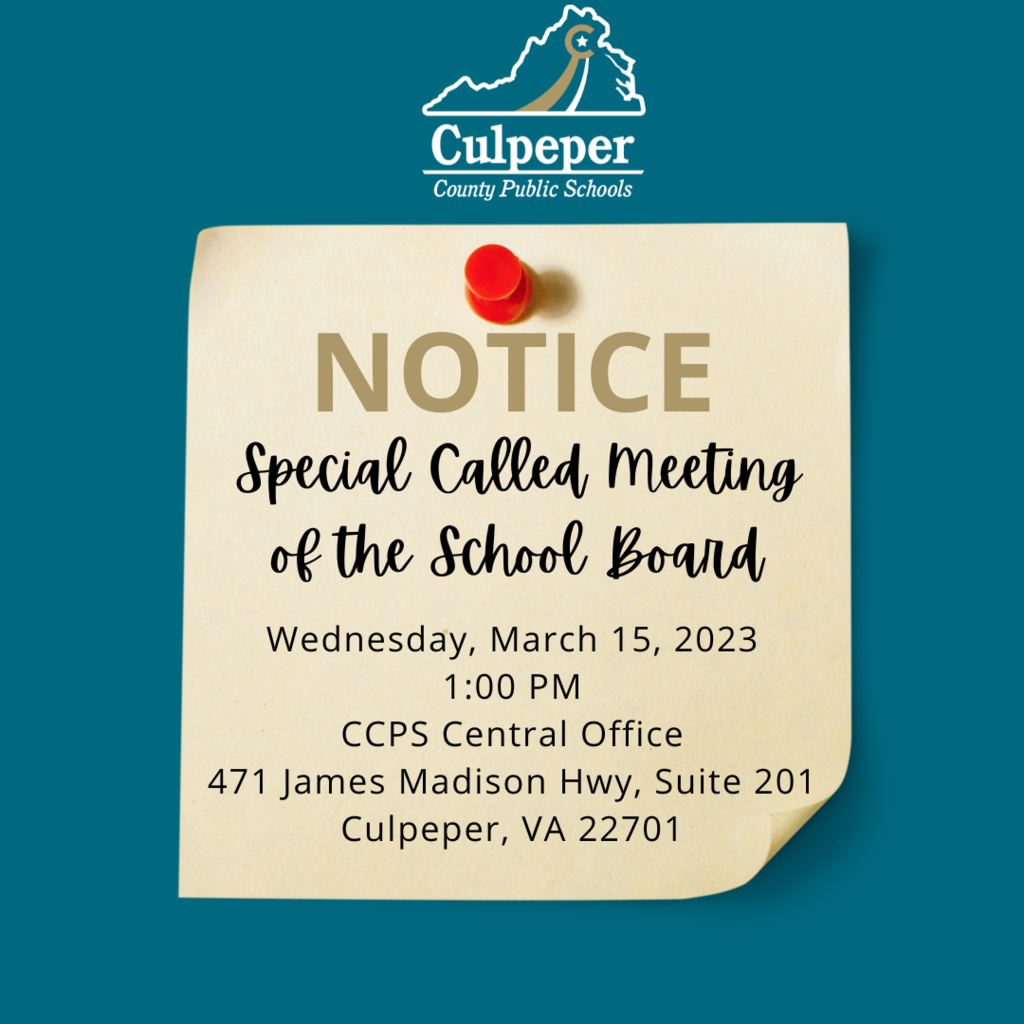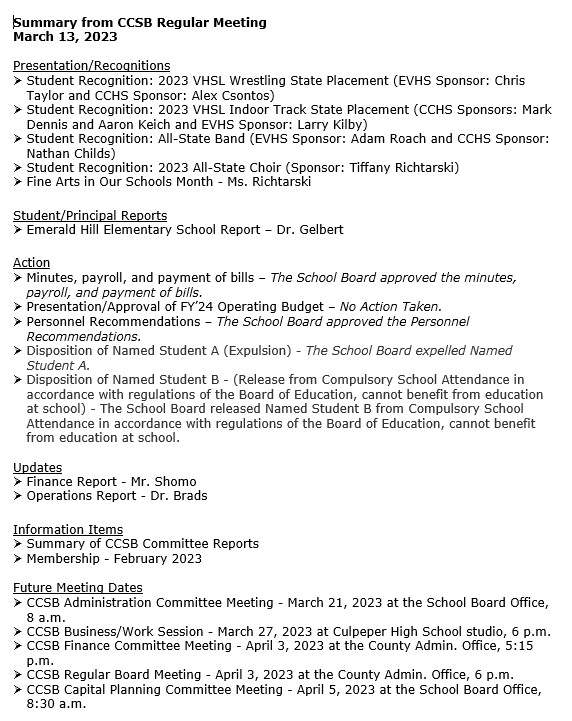 At tonight's meeting, the School Board presented ZAPP awards for All Virginia Concert Band, All Virginia Orchestra, All Virginia Symphonic Band and All State Choir. Congratulations students for your incredible achievements!

Tonight, the School Board recognized these amazing student athletes for their 2023 VHSL State placements in Indoor Track and Wrestling.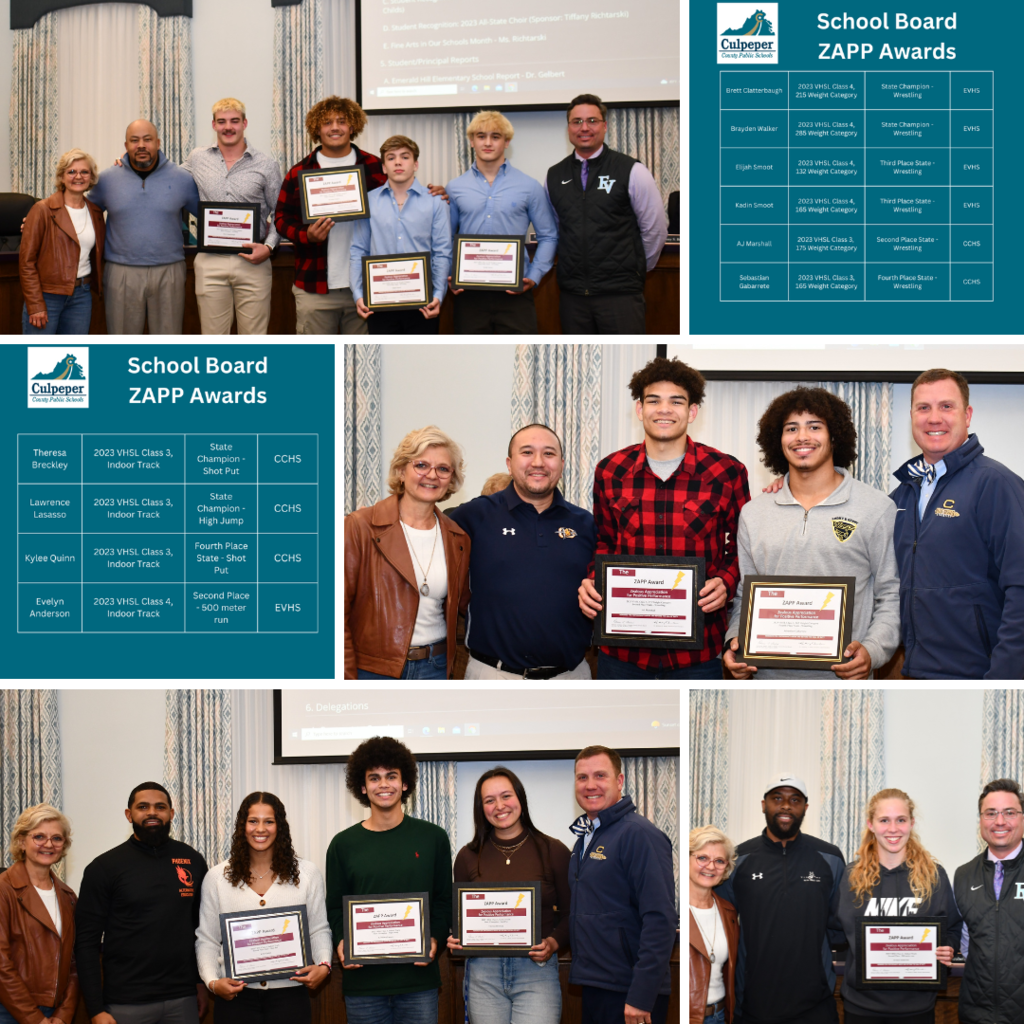 TONIGHT! The CCPS School Board FY24 Budget Public Hearing is tonight, March 13, 2023 at 6:00PM at the County Administration Office, 302 N. Main Street, Culpeper, VA 22701.

Due to the inclement weather, Culpeper County Schools will open 2 hours late today, Monday, March 13, 2023. Essential personnel report on time, all other personnel report 2 hours late.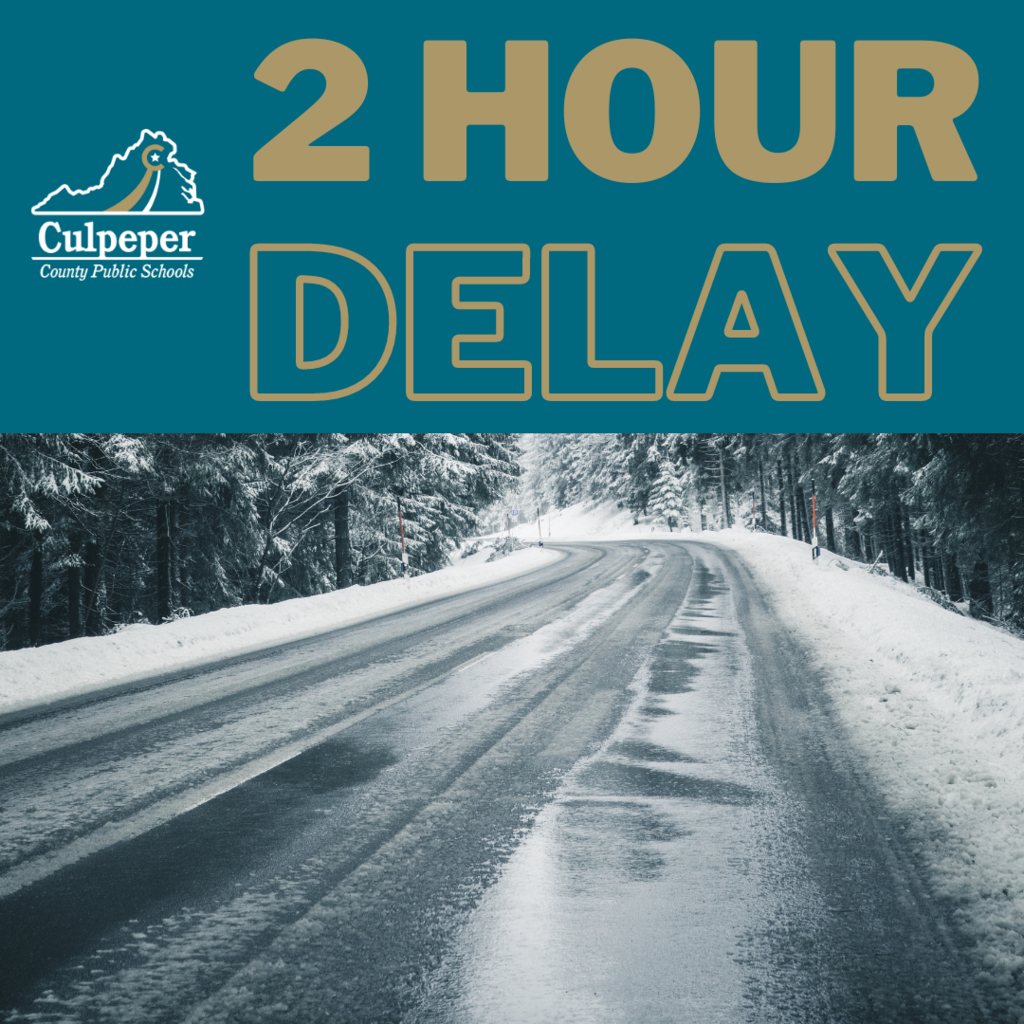 Thank you Culpeper community for rounding up at Martin's during January and February! Thank you @Martin's for supporting our students. #FeedingSchoolKids #EliminatingHunger @GIANT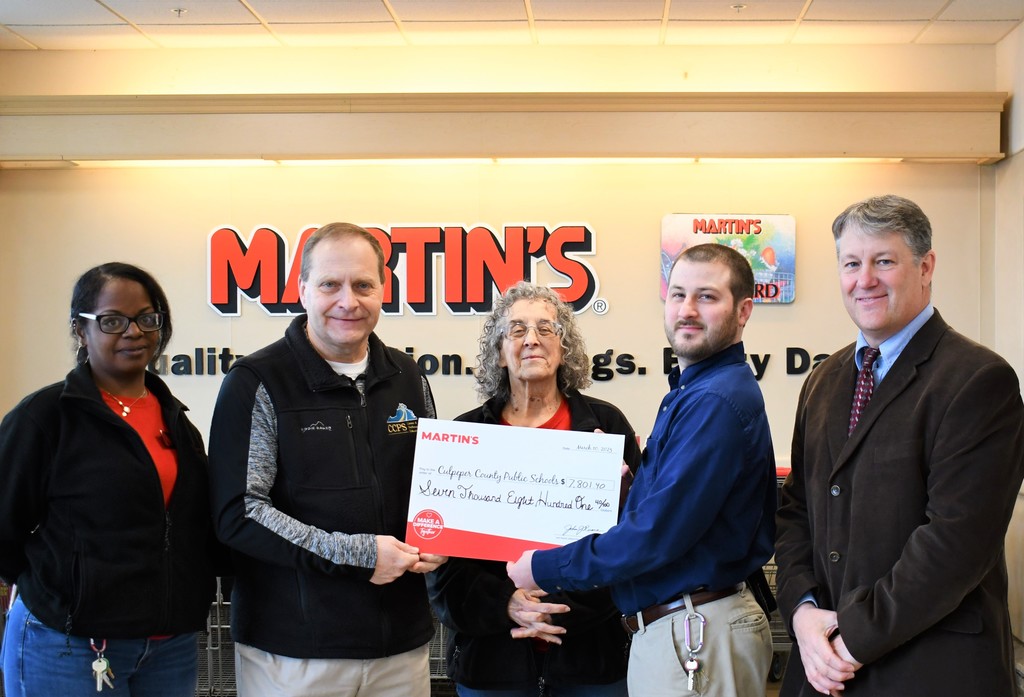 Come out to Eastern View High School tonight to see the 9th annual Law Enforcement vs. Teachers basketball game! Game starts at 7pm. Tickets are $5 at the door and all proceeds support Culpeper youth sports camps.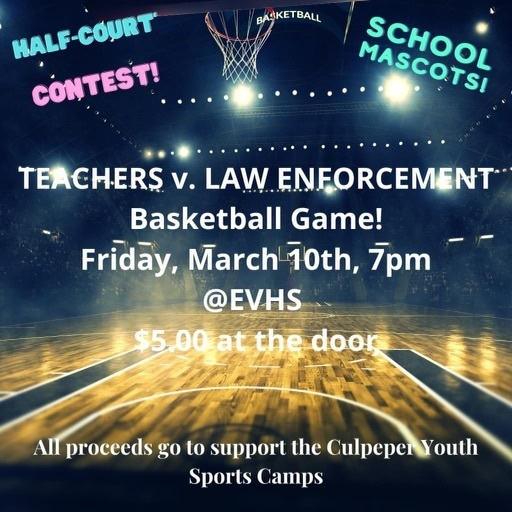 The countdown is on! 10 days until the Maker Energy Faire! You do not want to miss it. Click the QR code for more information! @makerenergyfair @careerpartnerscpep @culpepertec