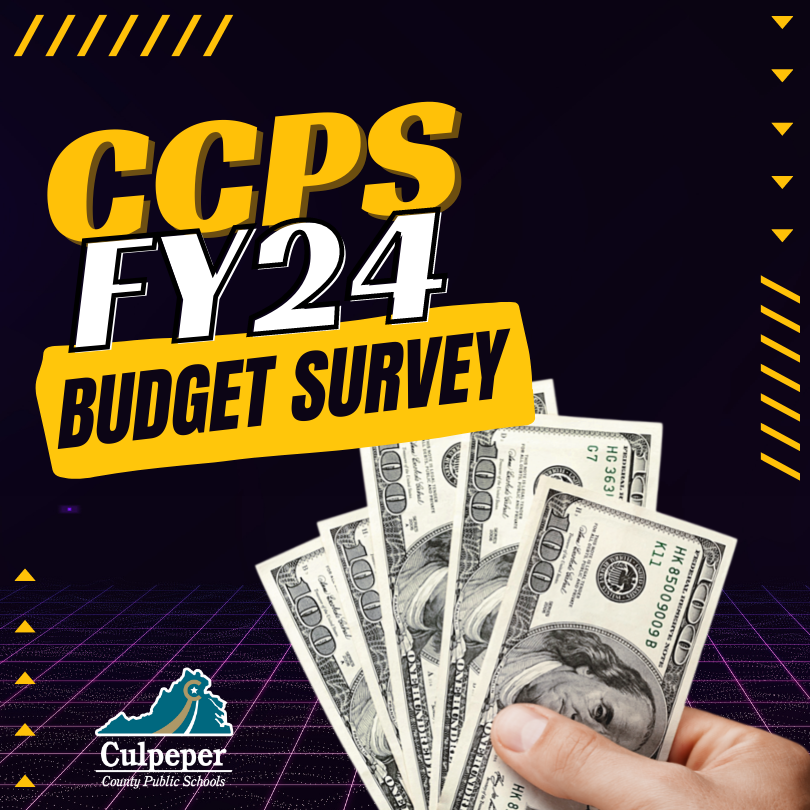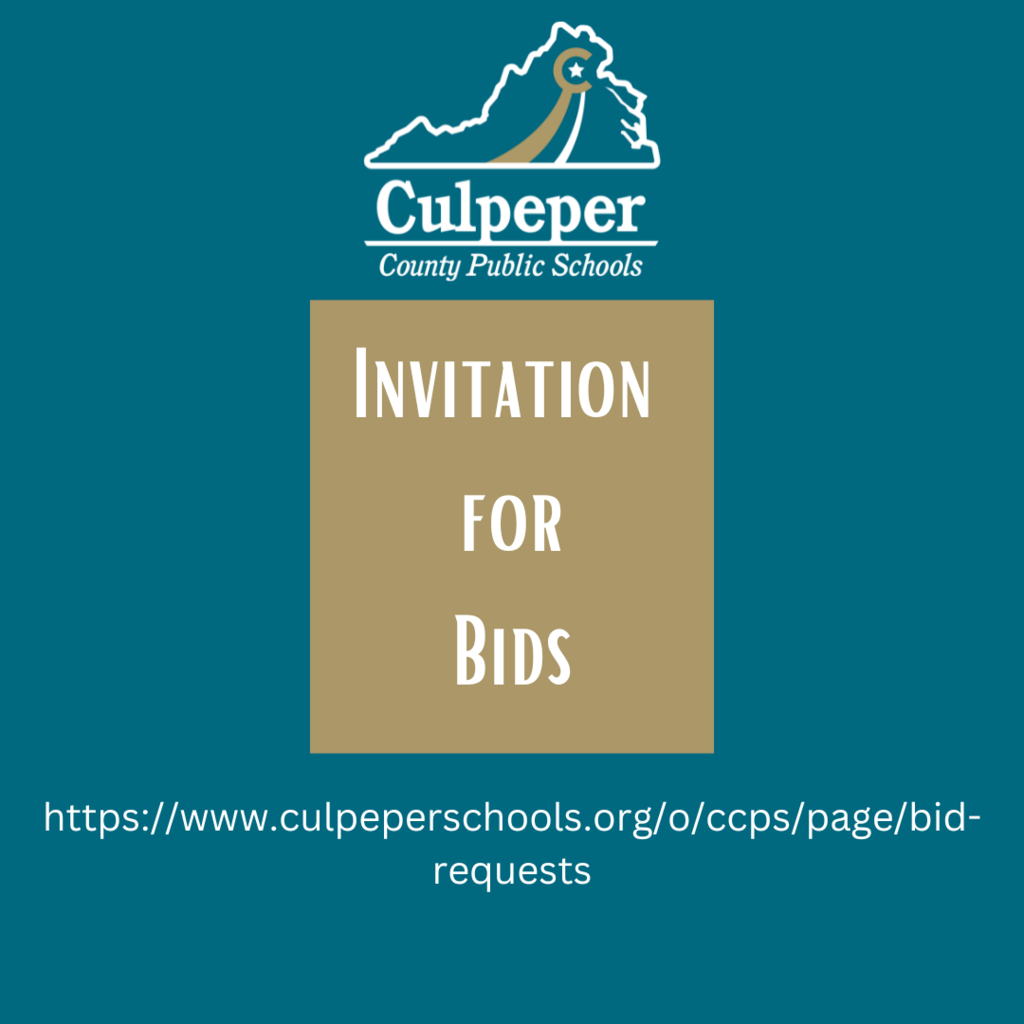 Happy Thanksgiving!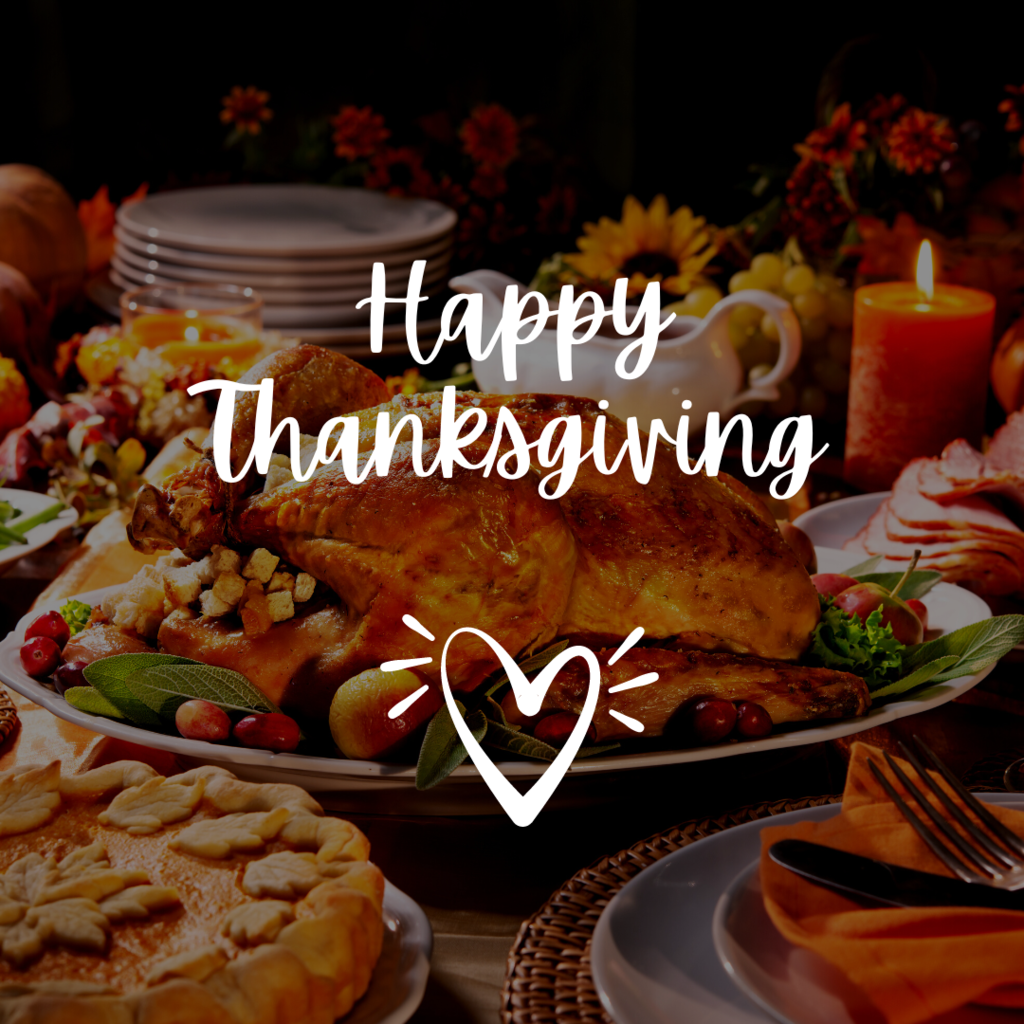 Culpeper County Public Schools and offices will be closed Wednesday, November 23 through Friday November 25, 2022 for the Thanksgiving holiday. We wish everyone a happy Thanksgiving.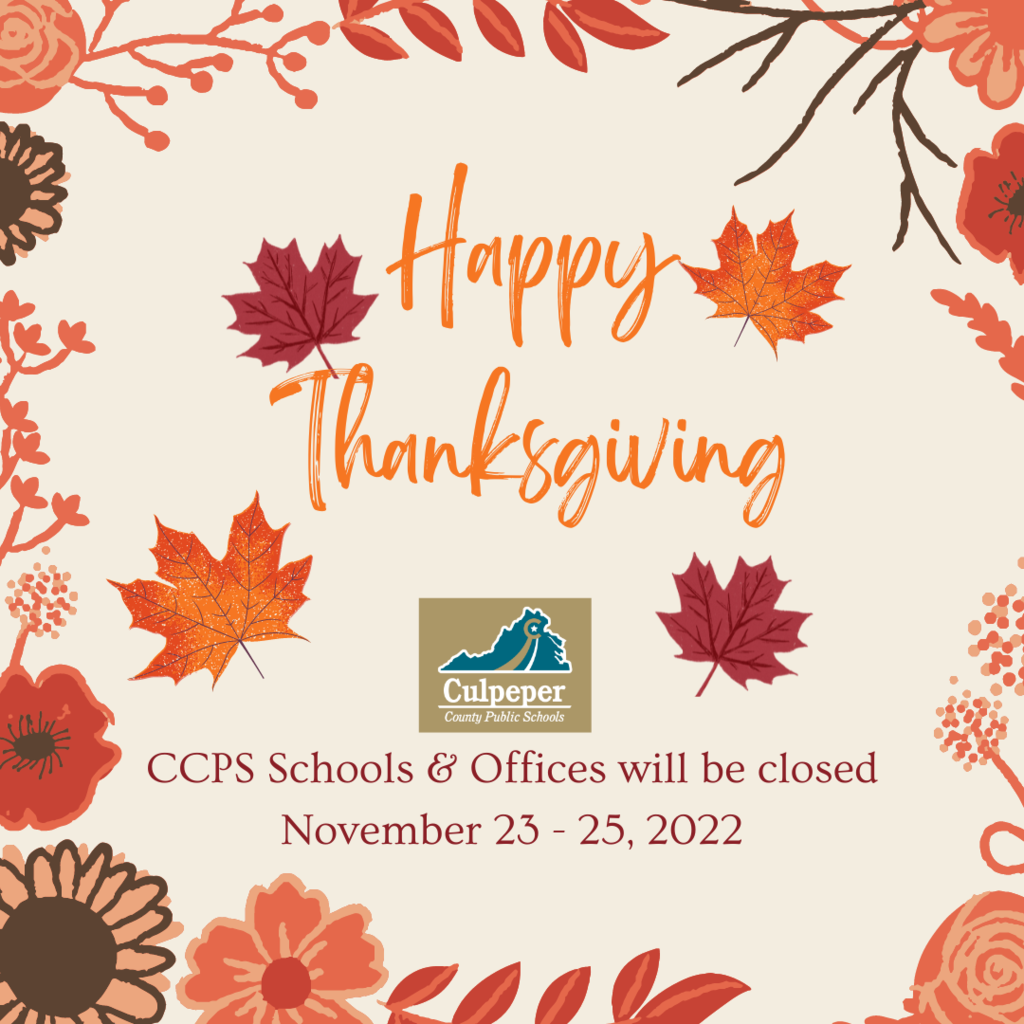 It's not winter yet, but if you're dreaming of snow, here is some information about weather closings and delays in CCPS.


To celebrate American Education Week, we are delivering donuts to schools this week! #ALLin4CCPS #HR4CCPS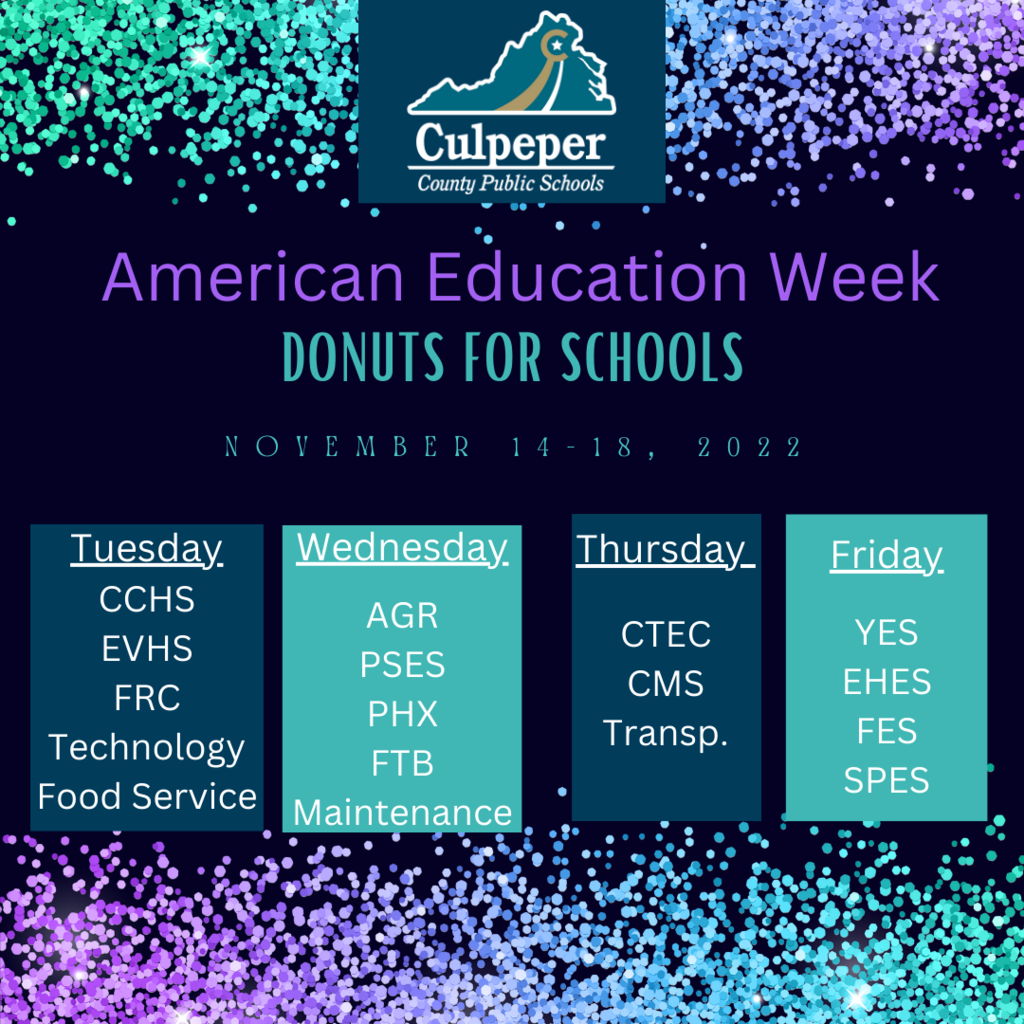 As a part of American Education Week, Friday, November 18 is Substitute Educators Day, but in CCPS, we have Substitute Appreciation Week! Substitutes play a vital role in the maintenance and continuity of daily education. This week, let's show them some love!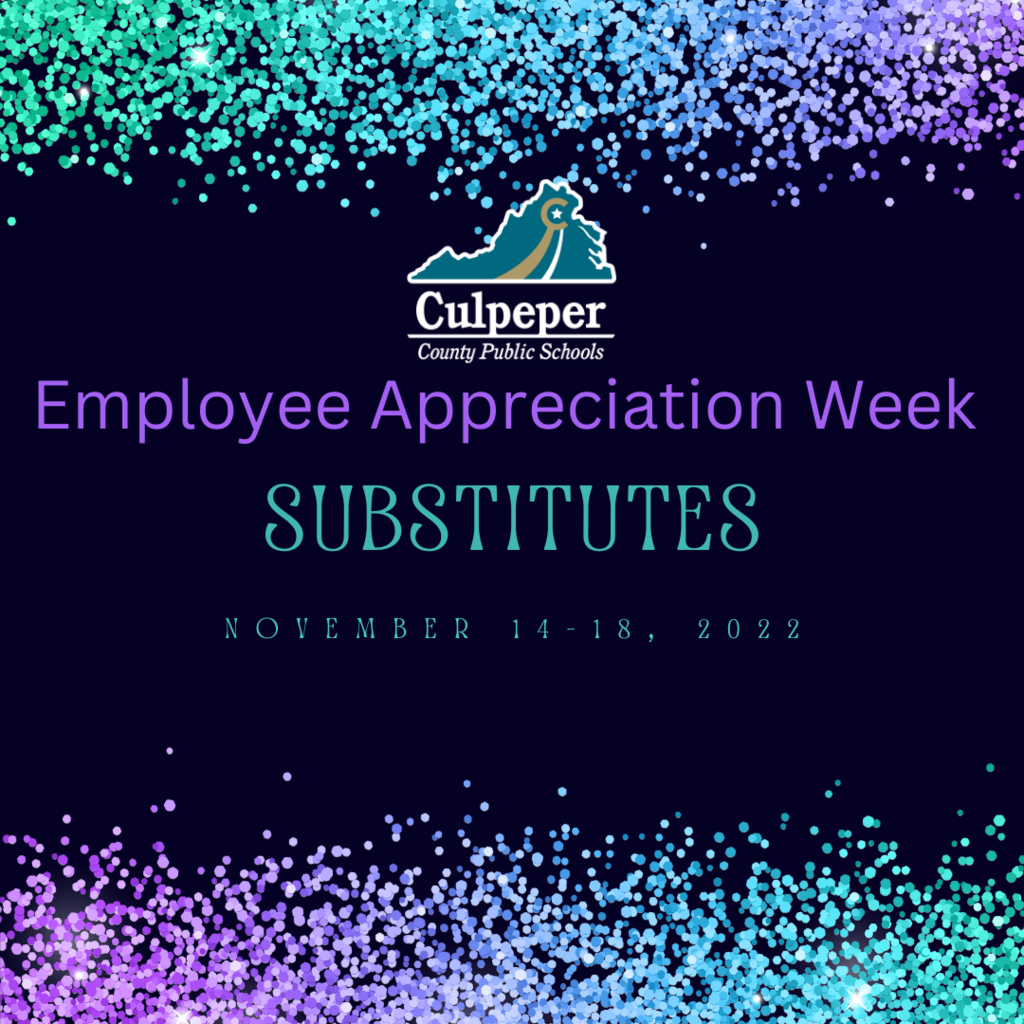 CCPS School Nutrition Staff visited Sycamore Park Elementary this week to do a Harvest of the Month food tasting. Students had an opportunity to try this month's featured vegetable, cabbage. @CCPSSPES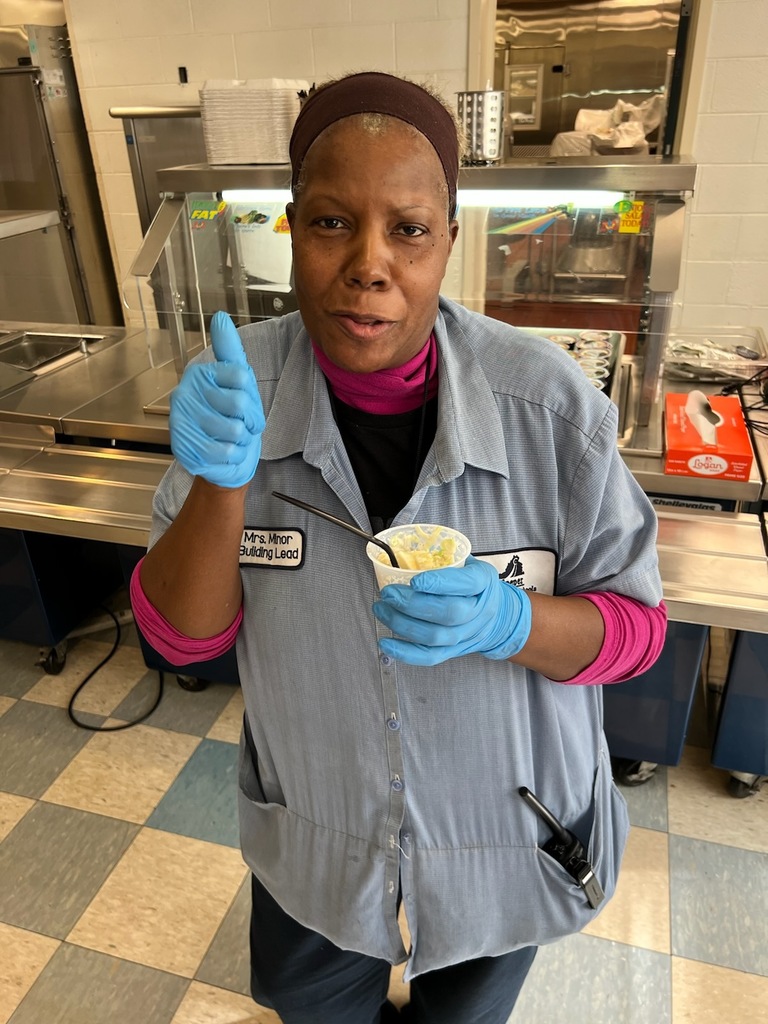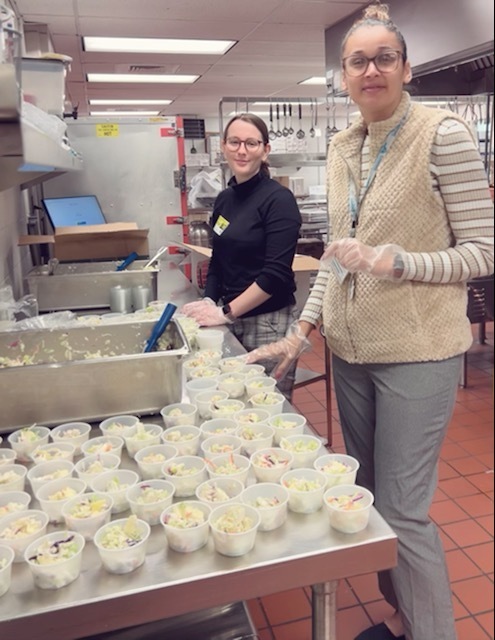 Thank you Veterans. Today and every day.

We had a very productive professional development day yesterday! Thank you presenters for providing meaningful workshops. Thank you teachers for your hard work! #ALLin4CCPS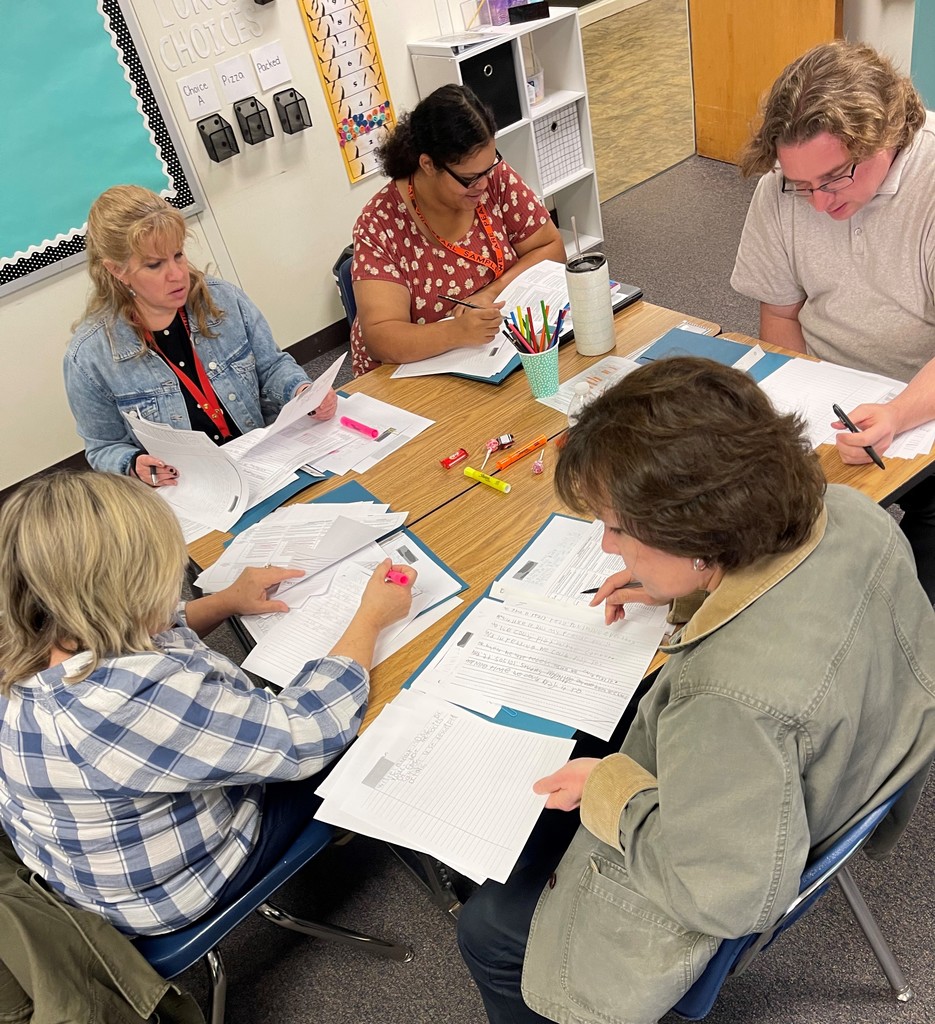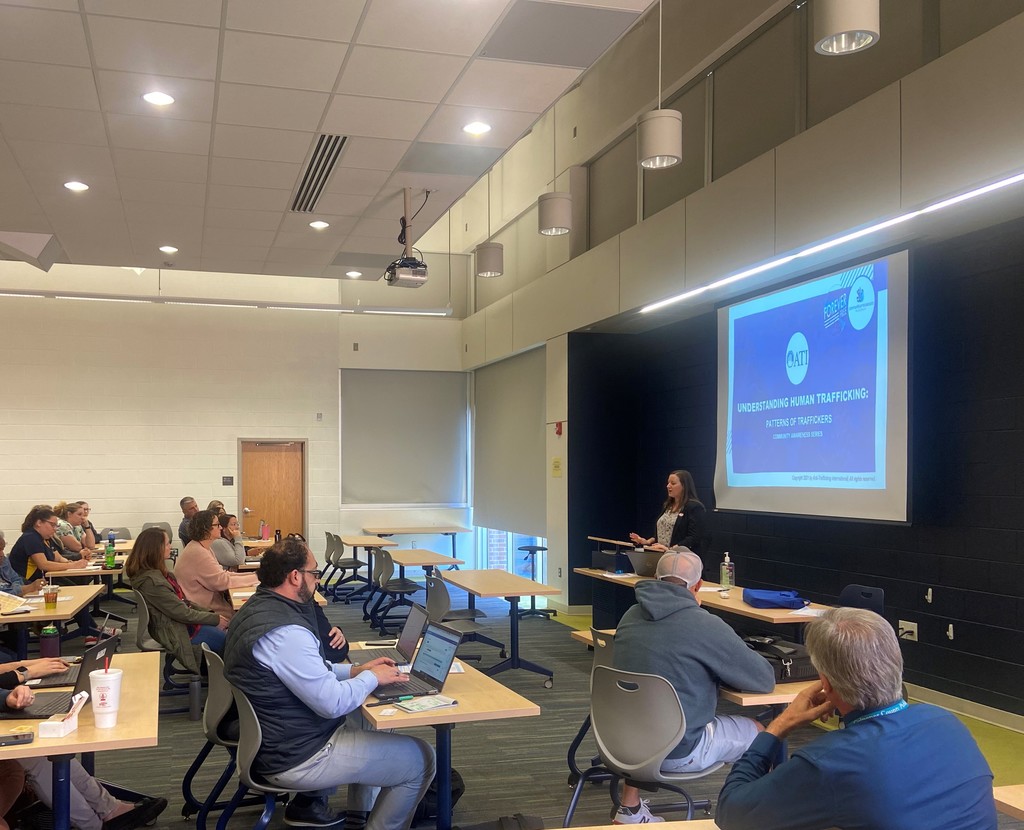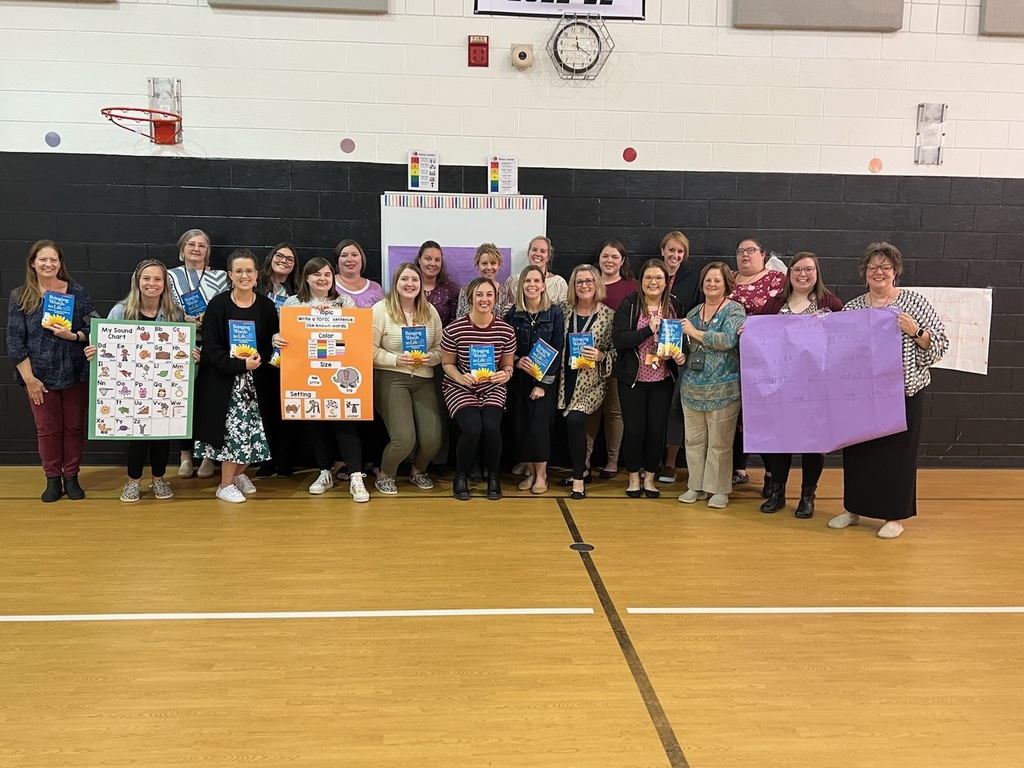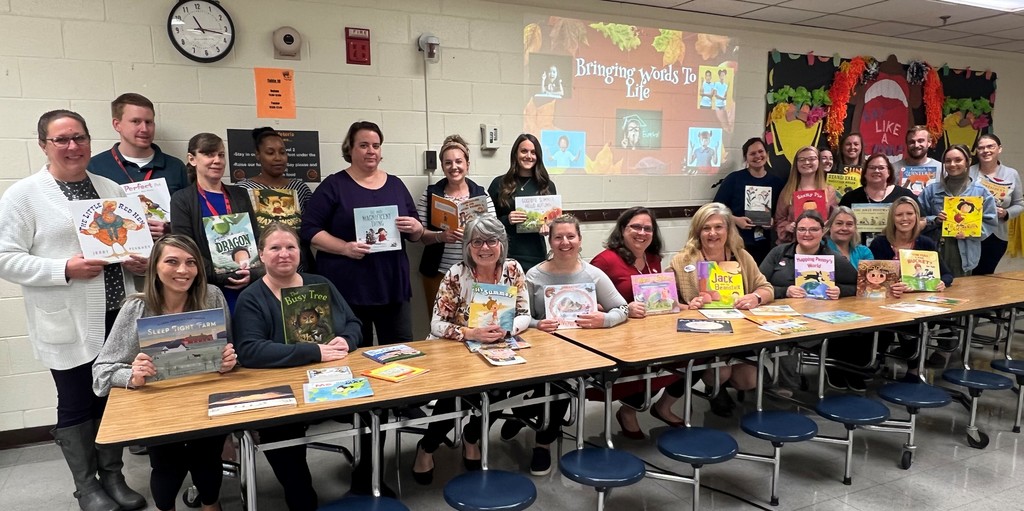 In an effort to continuously improve communication, the CCPS Transportation Department has added a link on the website called "Morning Changes" to post last minute and planned changes relative to morning bus runs. Find this link, and other important transportation information under the Where's the Bus heading at
https://www.culpeperschools.org/o/ccps/page/transportation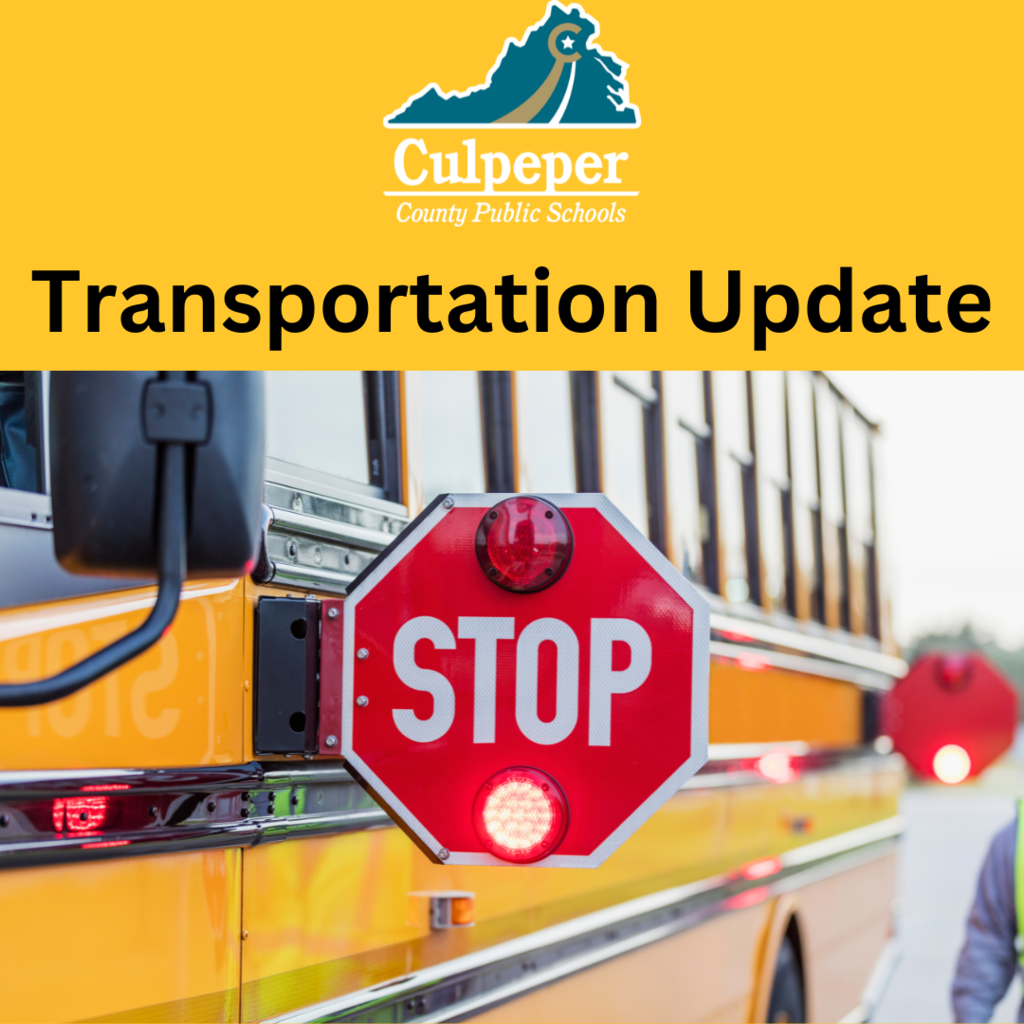 Congratulations @CCPSFarm Dwight Sanker for being recognized with the CCPS Spotlight Recognition! Read more in our news!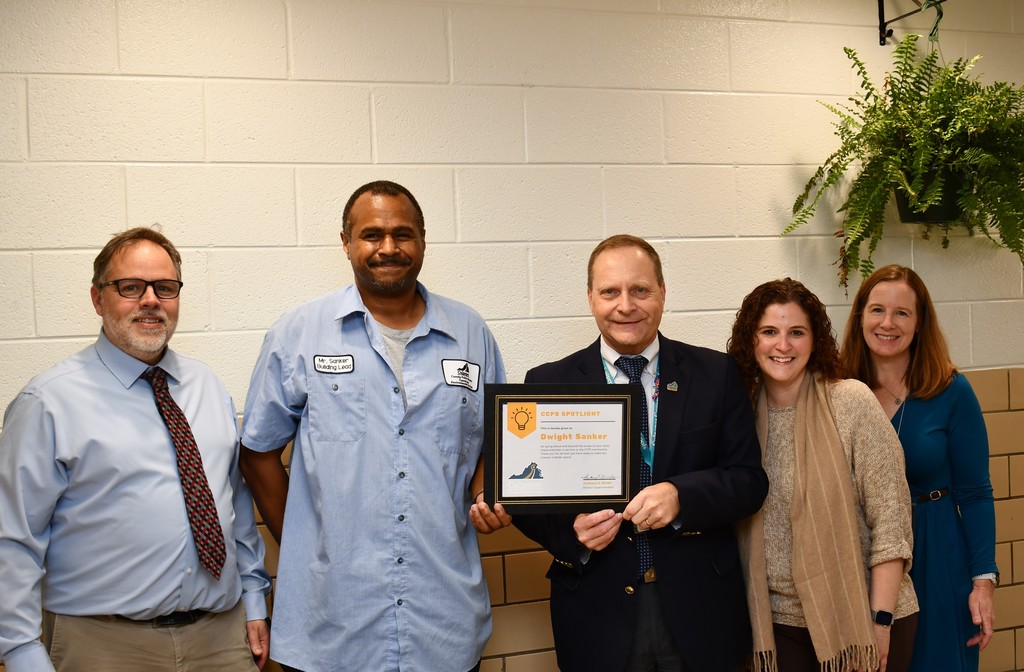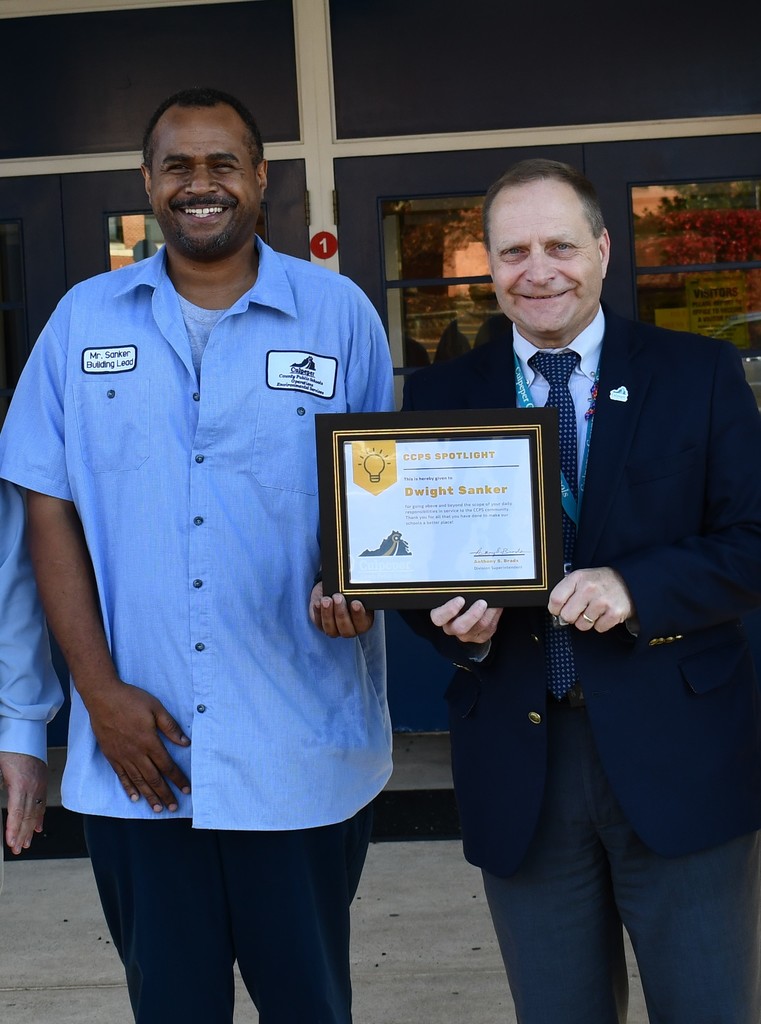 TONIGHT, November 3! One Act Play Showcase! Both high schools participating in one location! CCHS auditorium at 6pm. Admission is free. @CCPSCCHS @CCPSEVHS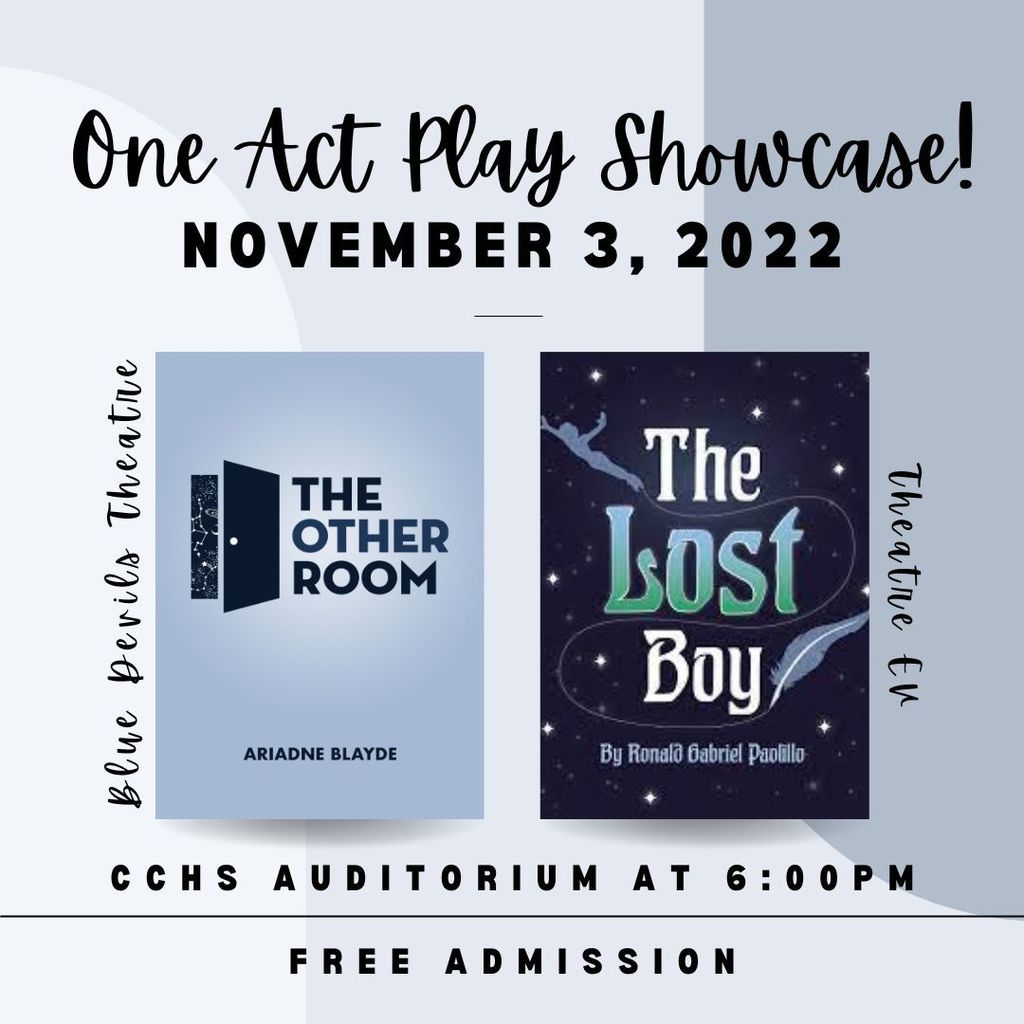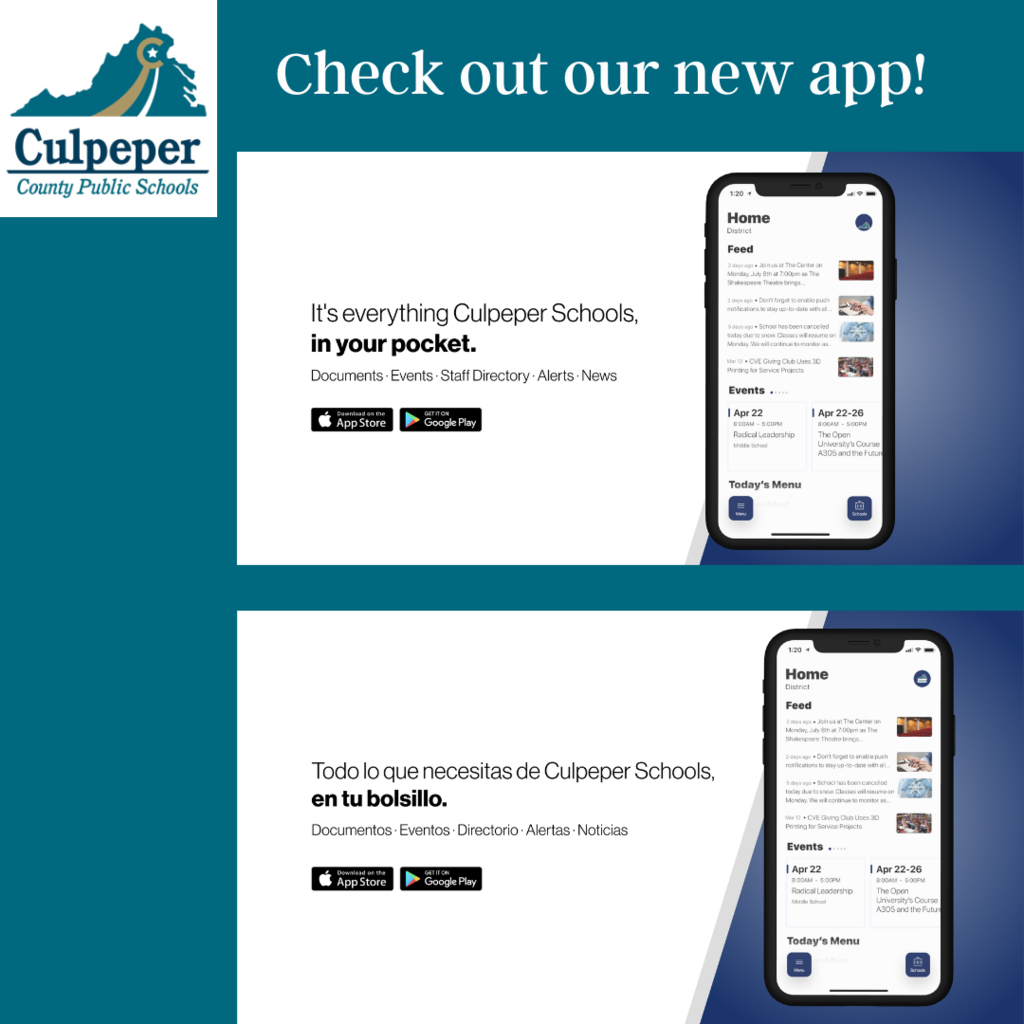 Have a fun and safe evening!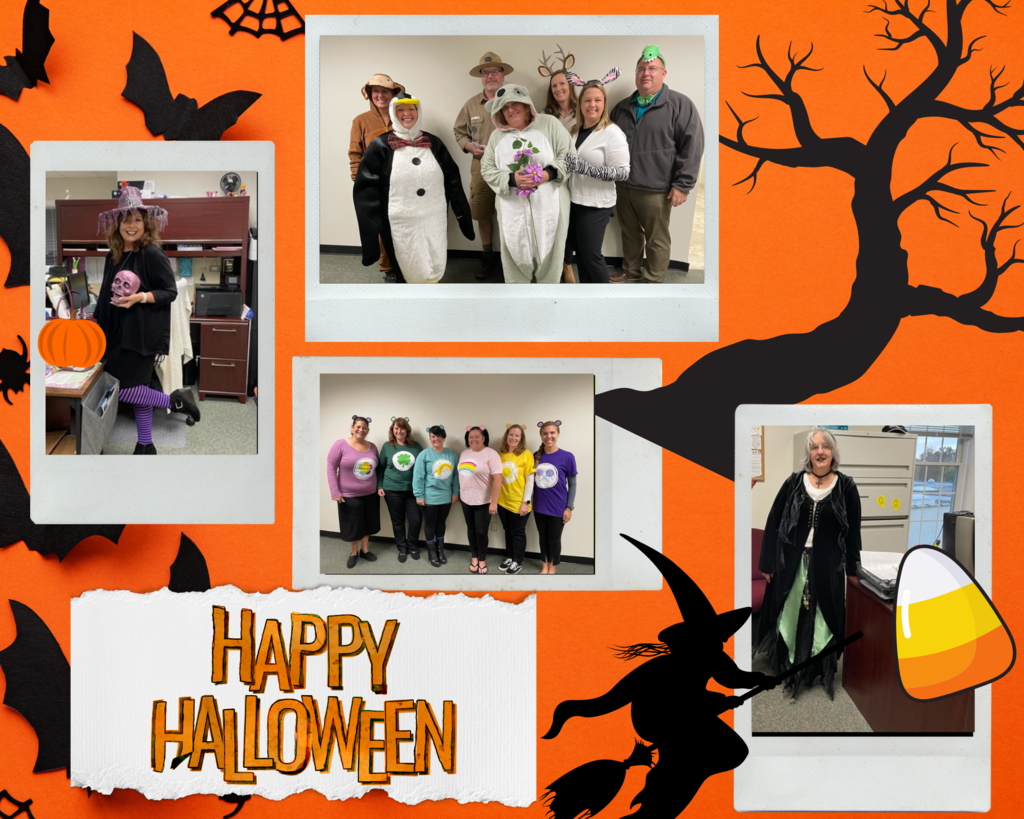 Mark Your Calendar! November 3 at 6pm. One Act Play Showcase! Both high schools participating. Will be held at CCHS. You don't want to miss it! @ccpscchs @ccpsevhs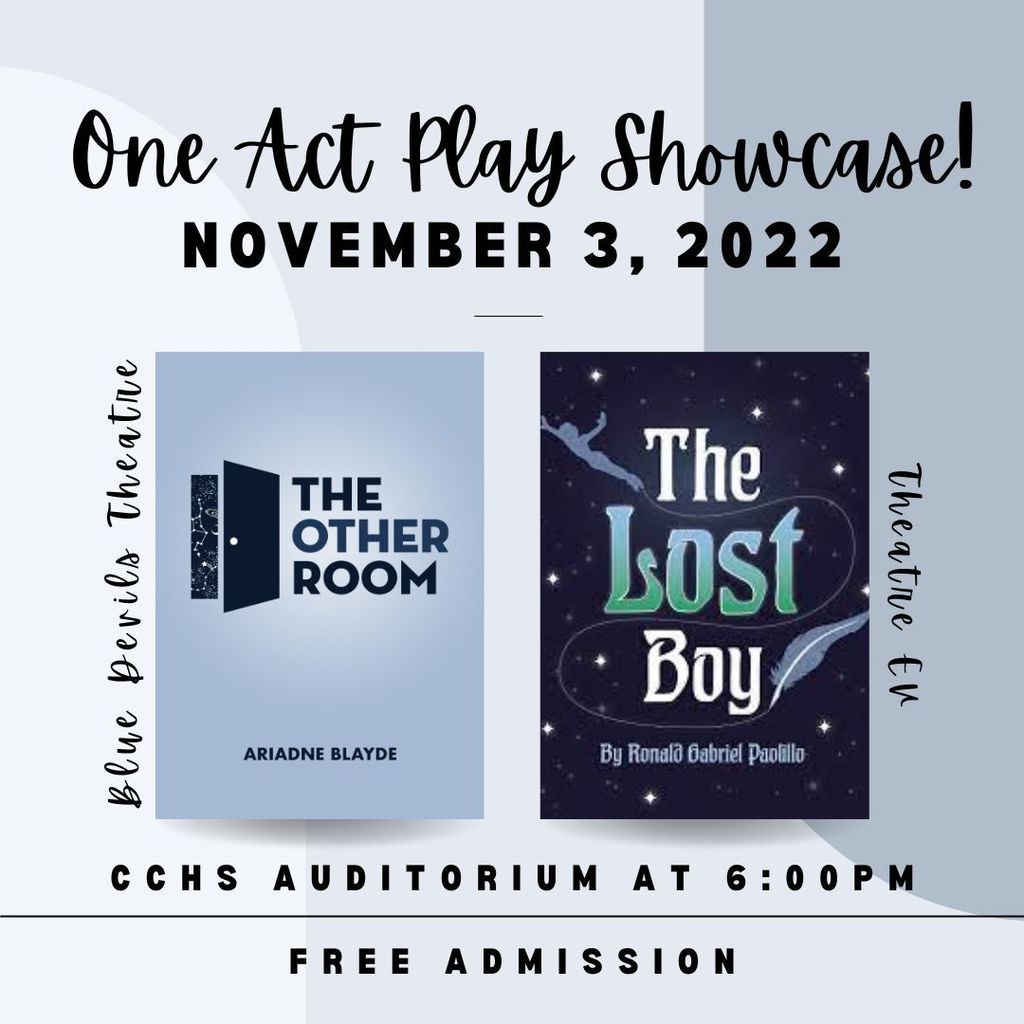 Electric buses have arrived! Training is underway! Drivers, bus maintenance and emergency responders are all learning about this new addition to our fleet! @VirginiaDEQ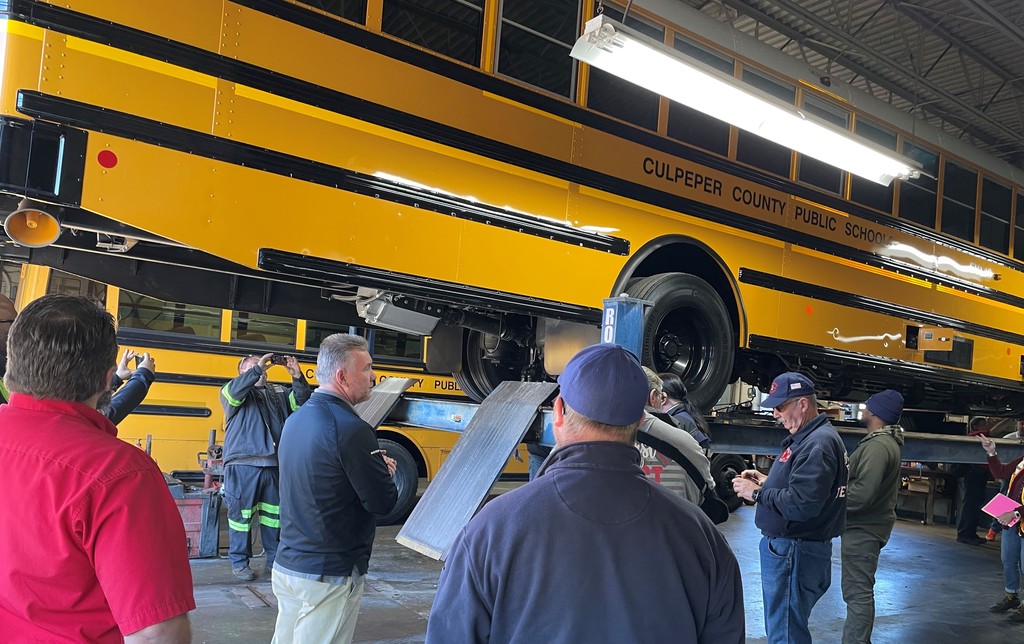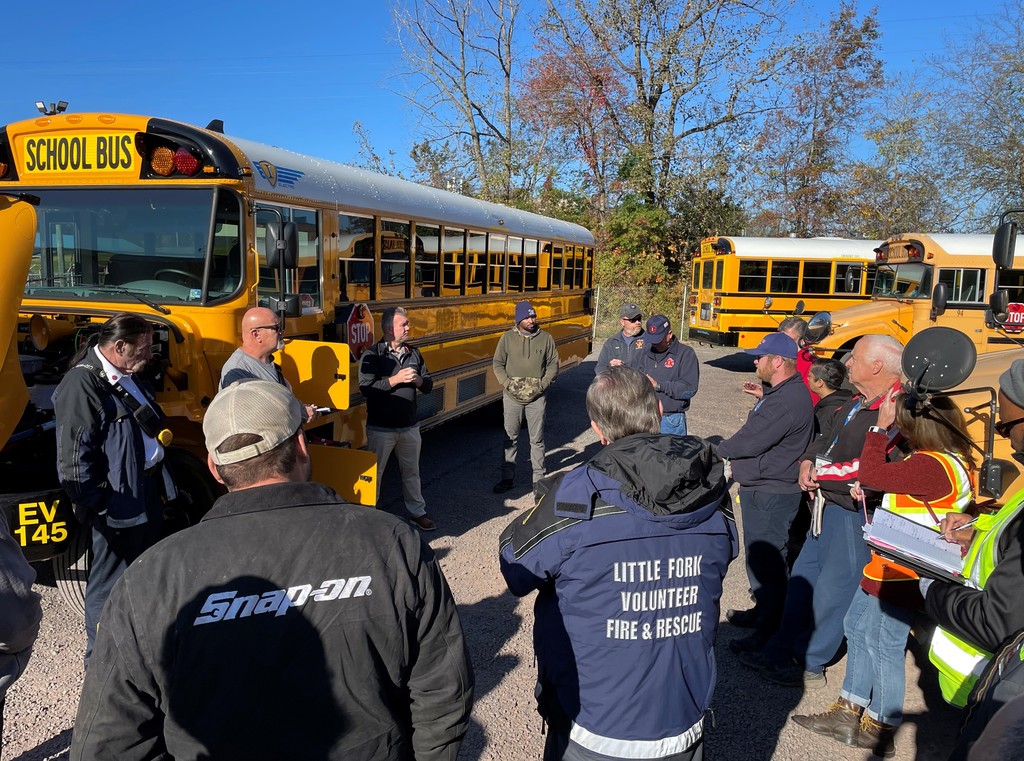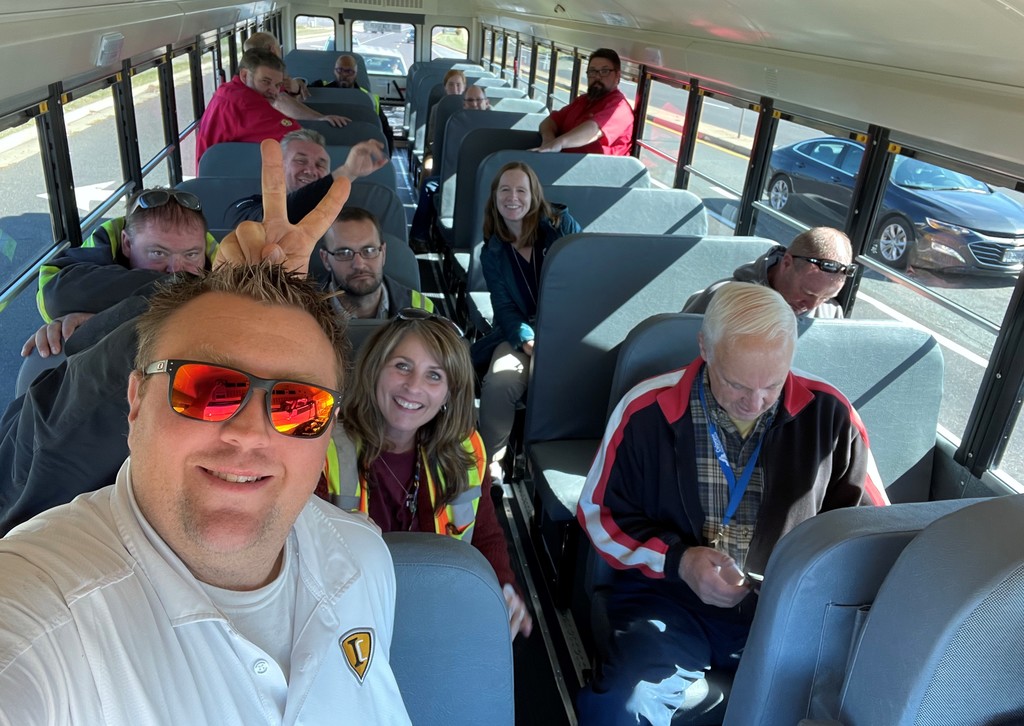 We are so excited to share that the Eastern View FFA has their very own commercial with @thejacksondean and @ramtrucks! Congratulations @CCPSEVHS and Morgan! Watch here:
https://youtu.be/-m1dmwyn4r0
@virginiaffa @easternviewffa @nationalffa