Culpeper County Public Schools and offices are closed Monday, January 16, 2023 in observance of the Martin Luther King Jr. holiday.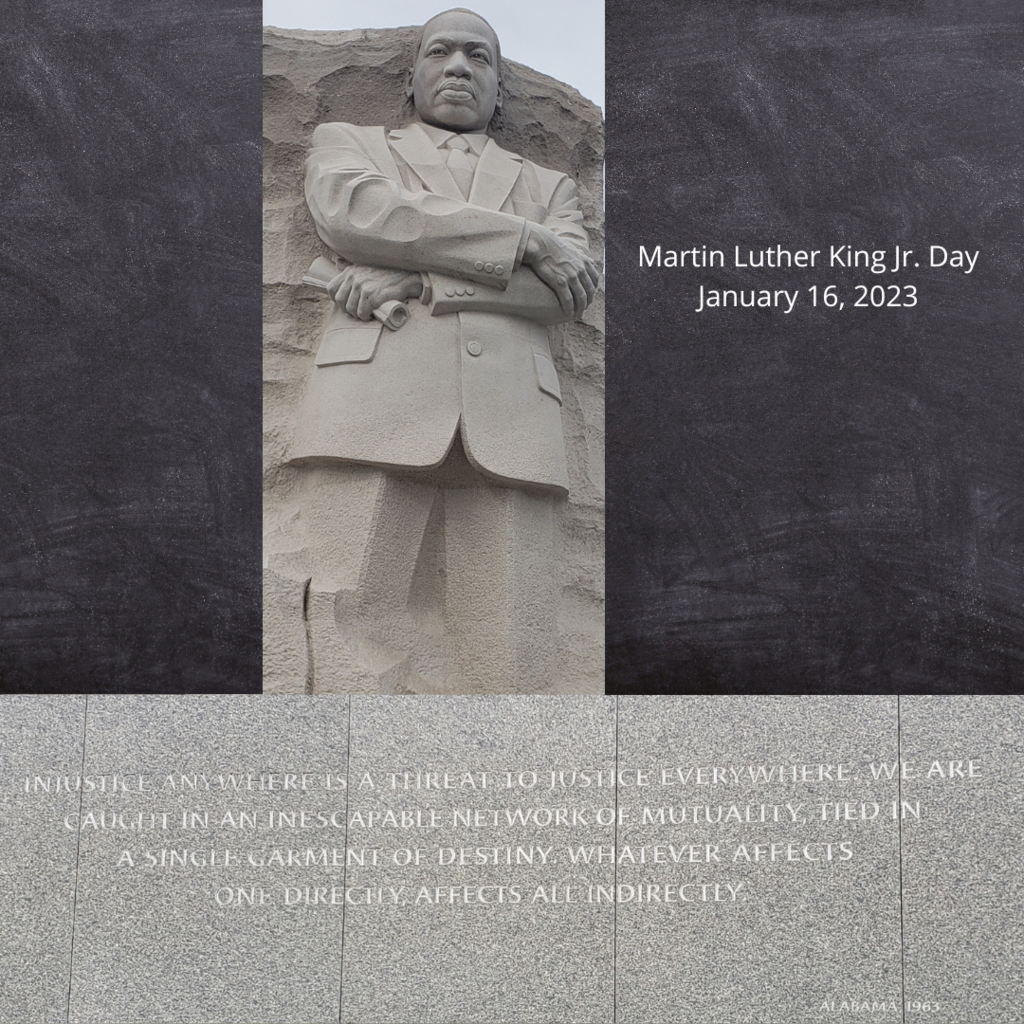 The Eastern View Cyclones varsity basketball teams will host the Culpeper Blue Devils on Tuesday, January 17, 2023. Girls at 5:30pm. Boys at 6:45pm CCHS will host EVHS on February 10 at Culpeper Middle School. Note: This is a location switch from the original schedules

Mountain Vista Governor's School's Prospective Student and Parent Meeting will be on Wednesday, January 25, 2023 at 6:30. To join this meeting, please use the Zoom link:
https://vccs.zoom.us/j/82642629945#success
@mvgshome @MtVistaGovSch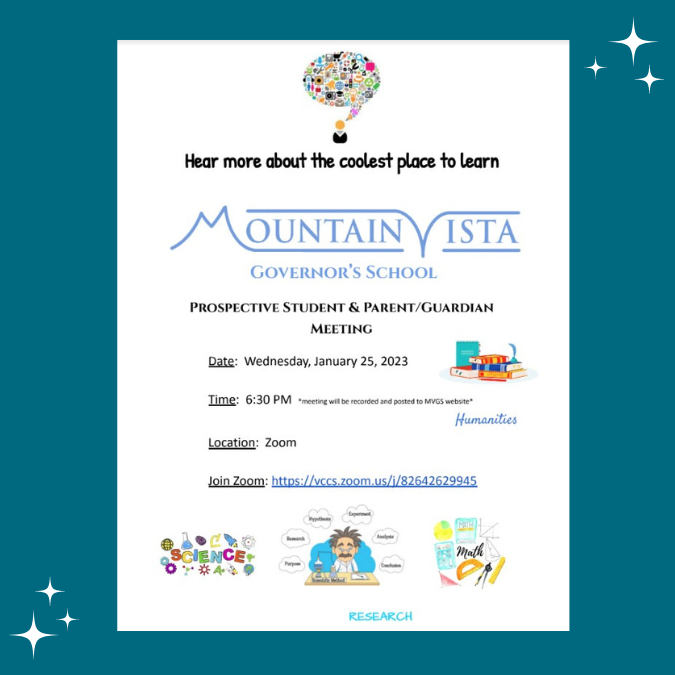 Attention sophomores and juniors! CTEC is holding an open house from 5-7pm on Tuesday, January 17. Come learn more about what CTEC has to offer! Applications for EMT, HCT, Auto, and Cosmetology open on January 18 and registration for other classes opens Feb 8. @CTE4CCPS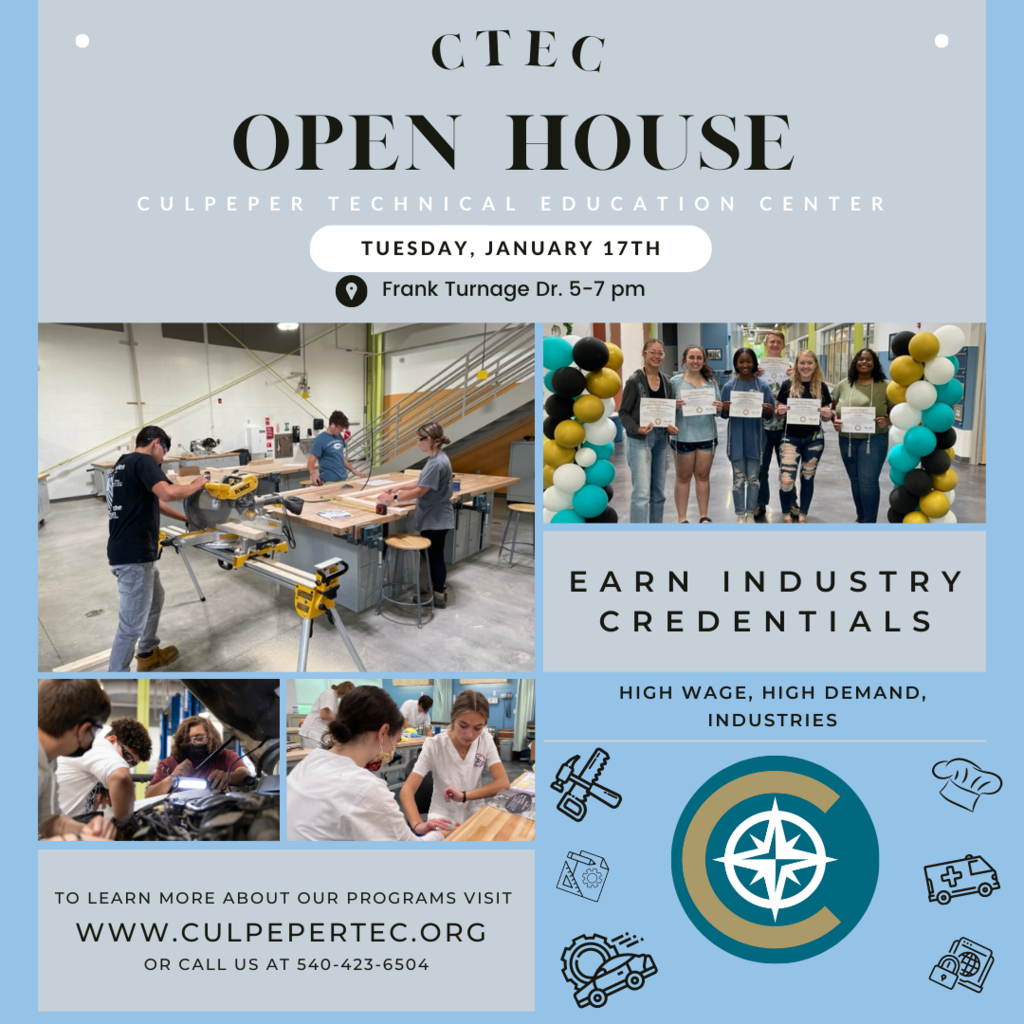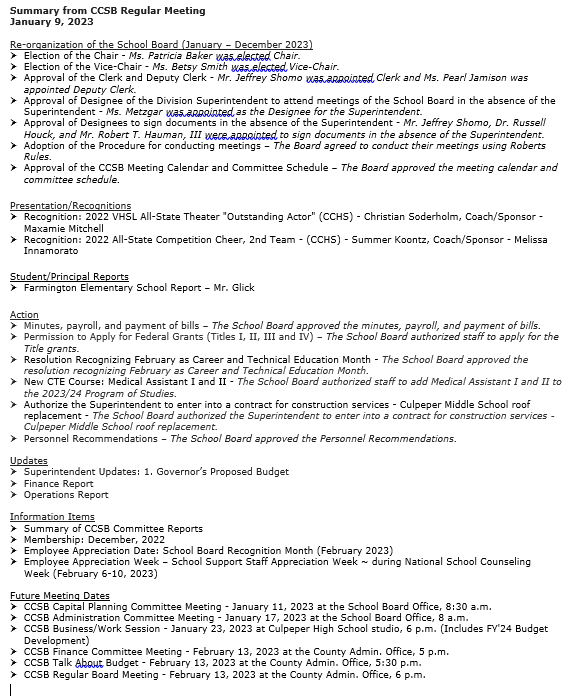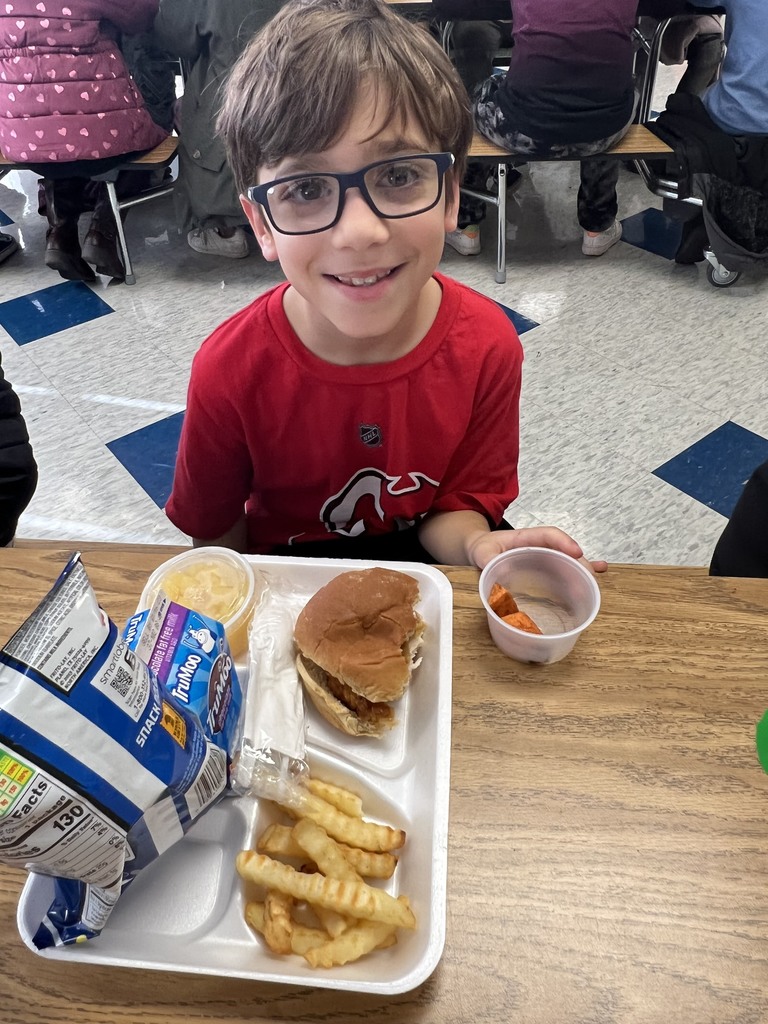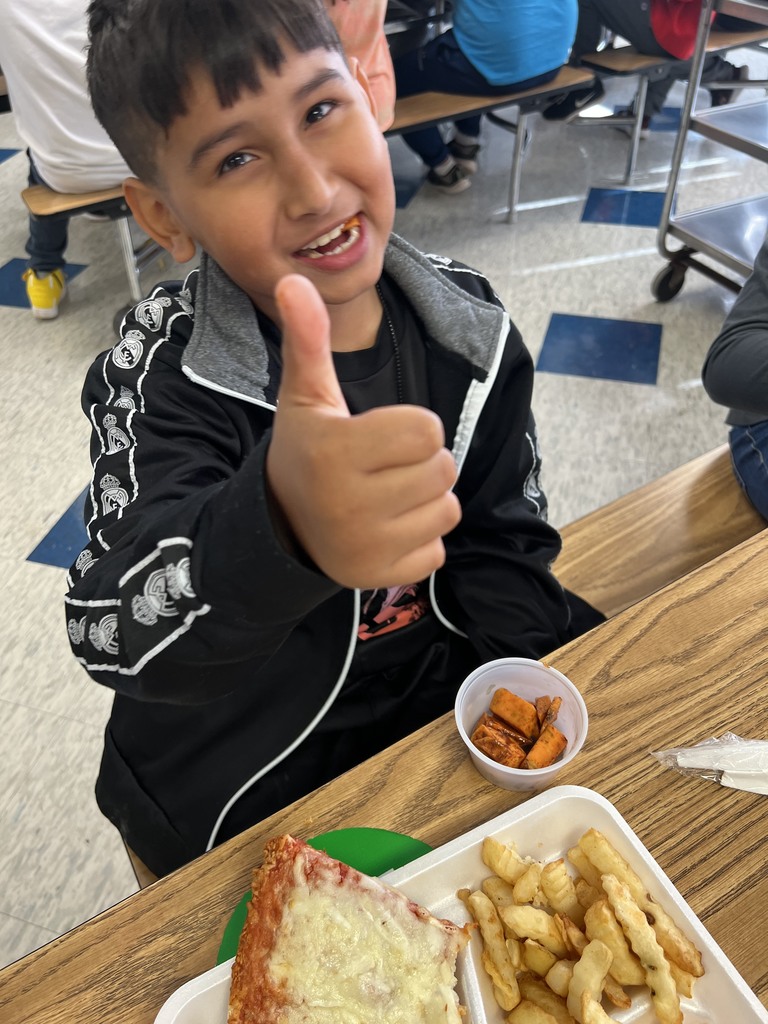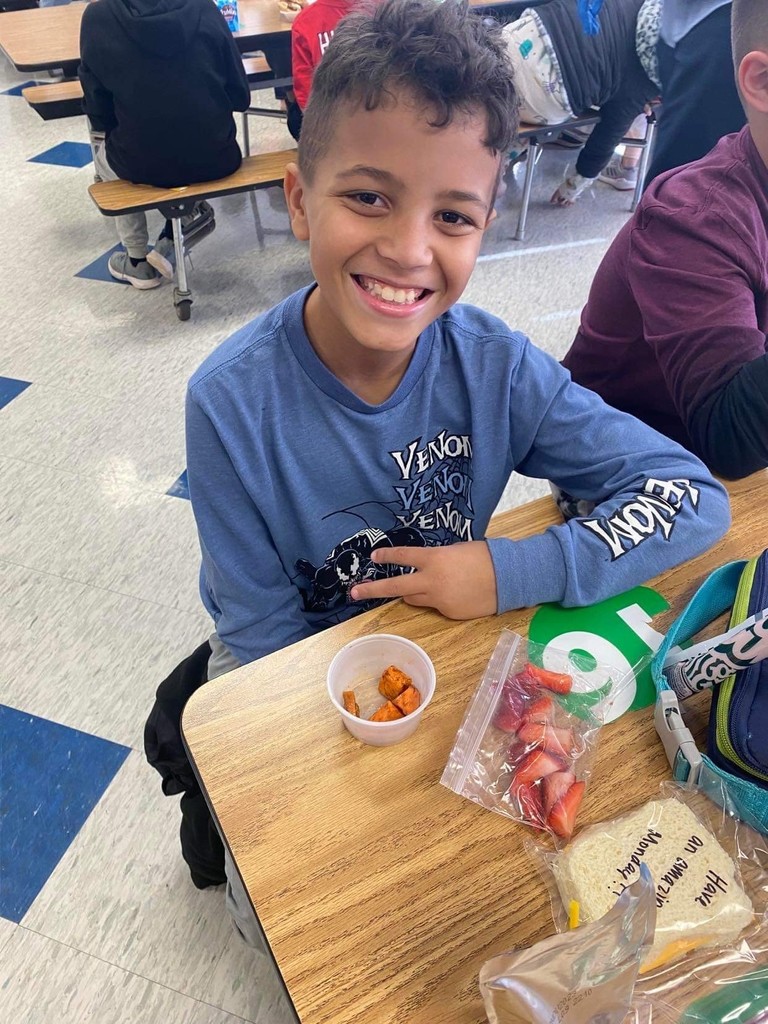 Thank you @CCPSFARM Principal Jack Glick, Music Teacher Christopher Mastromarino and the Farmington Music Club for their wonderful presentation and songs at tonight's School Board meeting.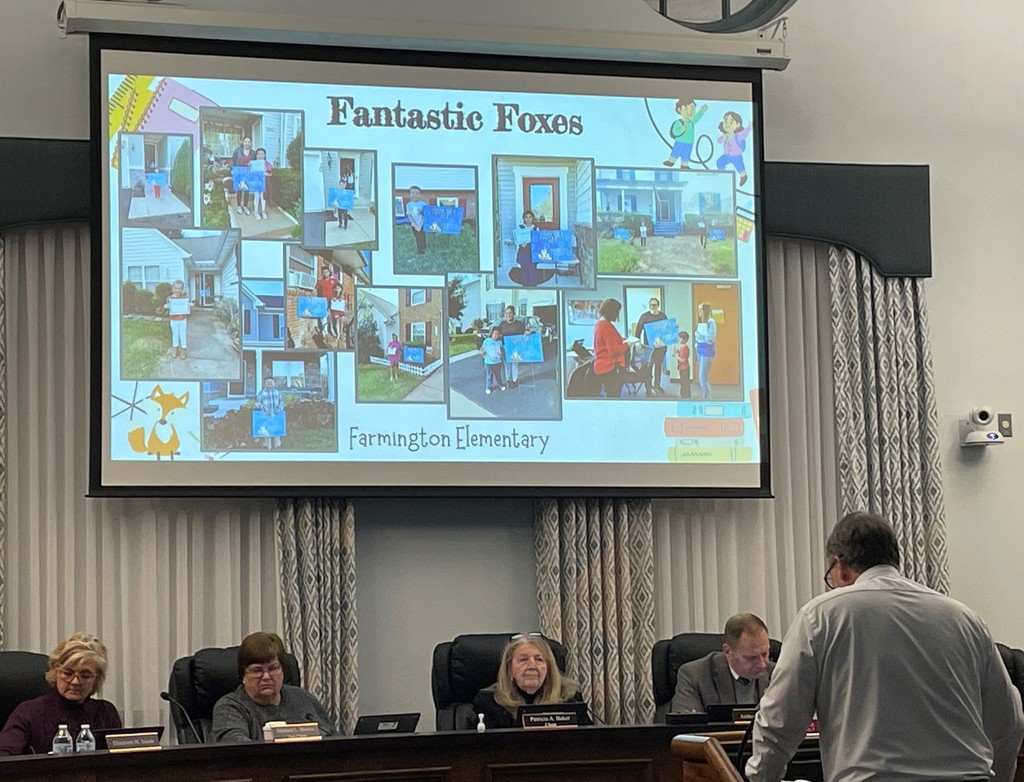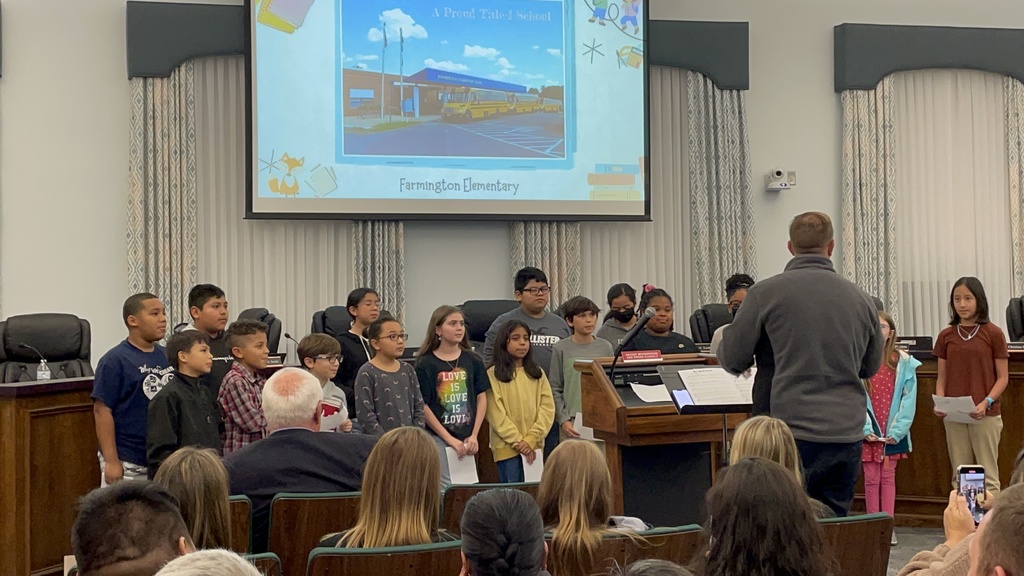 Tonight, the School Board recognized Summer Koontz with a ZAPP award for earning 2022 VHSL Second Team All-State Competition Cheer. Congratulations! @CCPSCCHS #ZAPP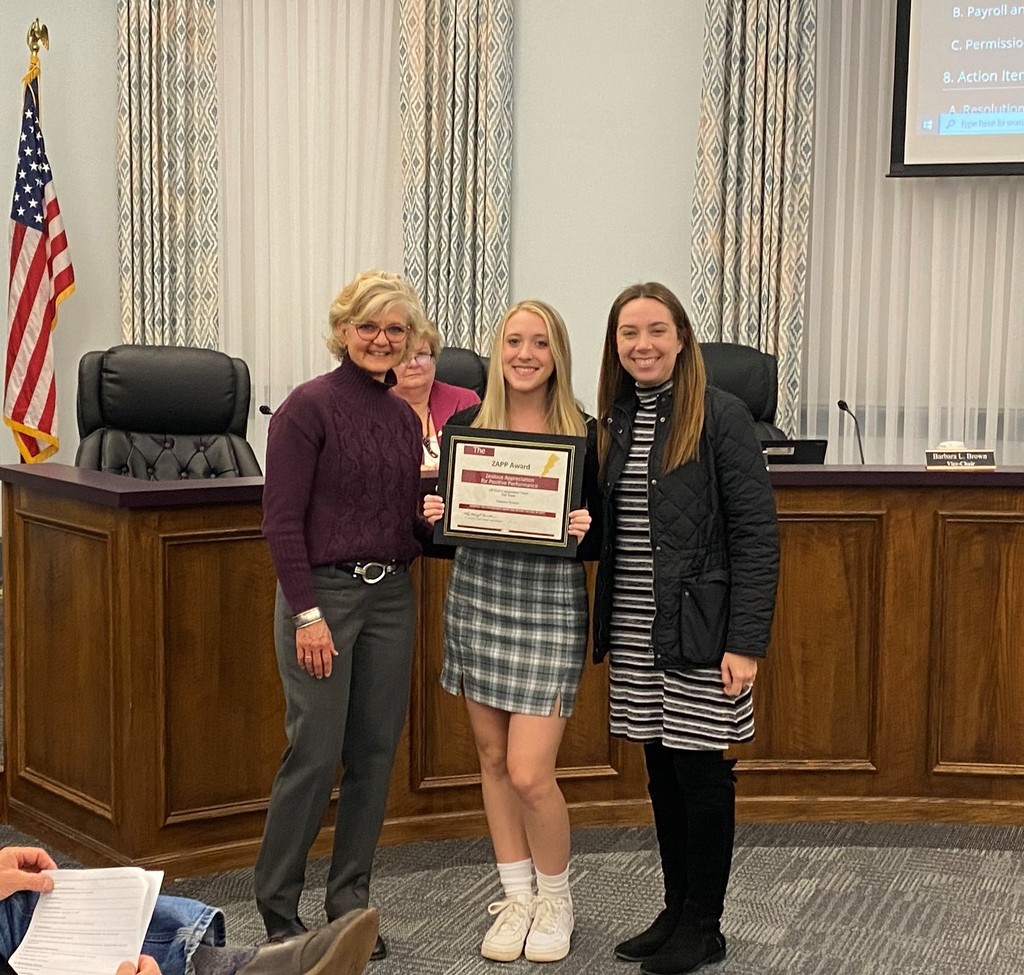 Tonight, the School Board recognized Christian Soderholm with a ZAPP award for earning 2022 VHSL All-State Theater "Outstanding Actor" - Congratulations! @CCPSCCHS #ZAPP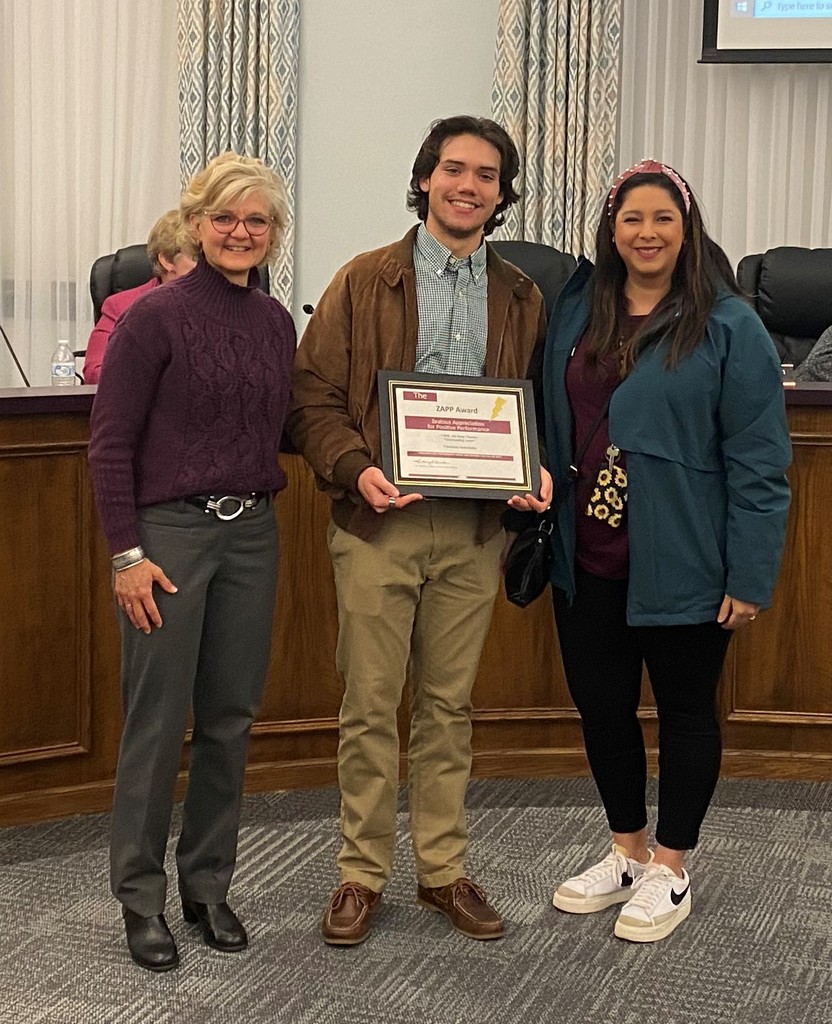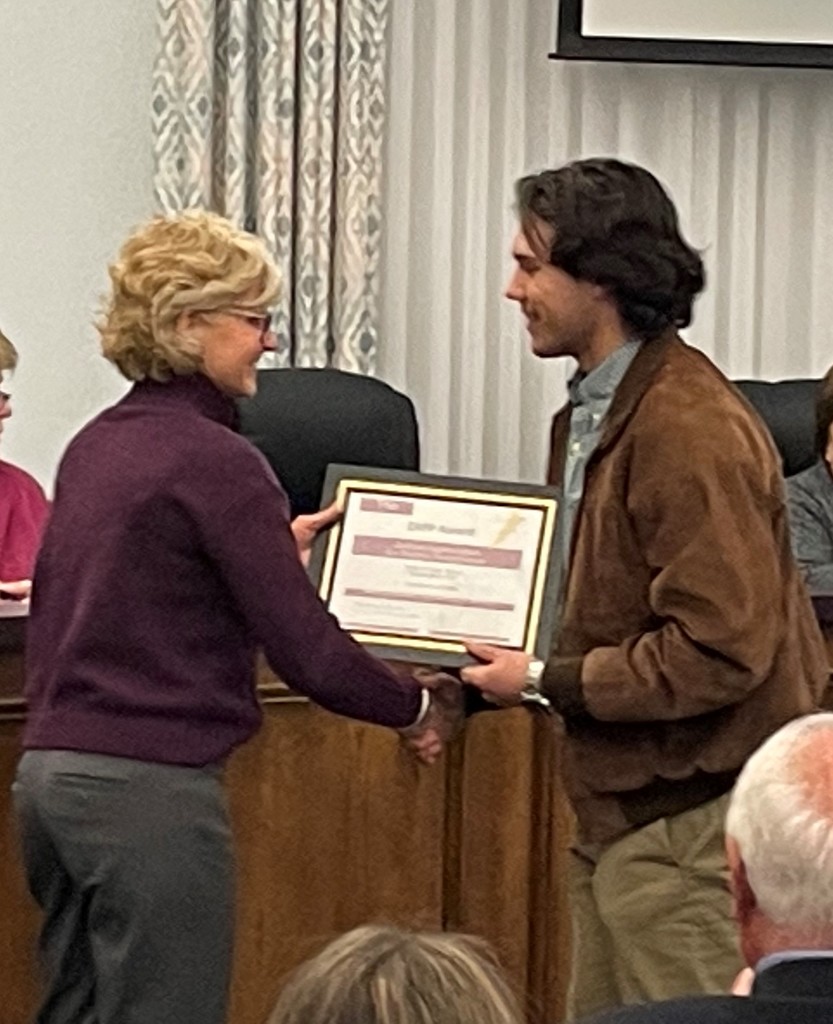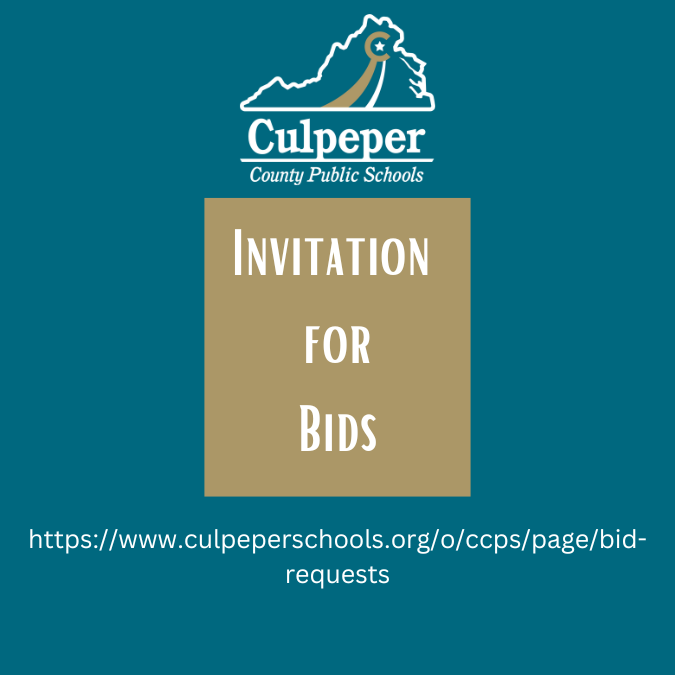 The next Special Education Advisory Committee (SEAC) meeting will be Tuesday, January 10, 2023 at Culpeper County High School in the Studio at 6:30pm.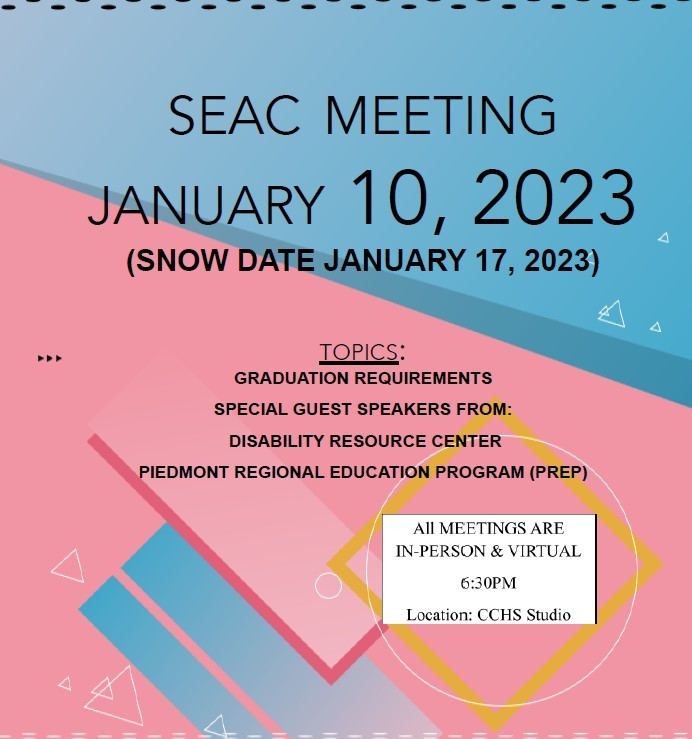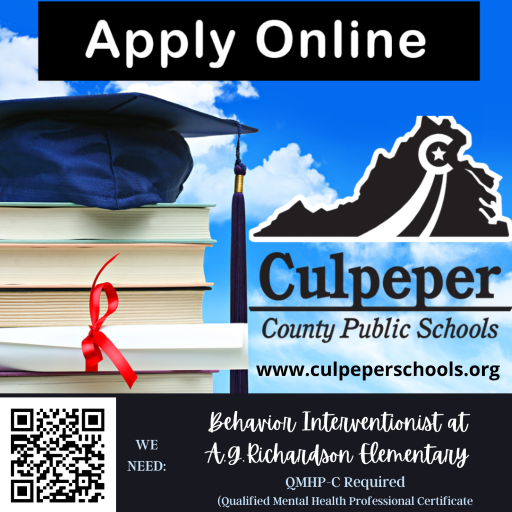 CCPS is proud to be a part of the @GIANT Feeding School Kids Round Up program! January 1-February 28, parents and community members can round up at the register to support our efforts to eliminate childhood hunger.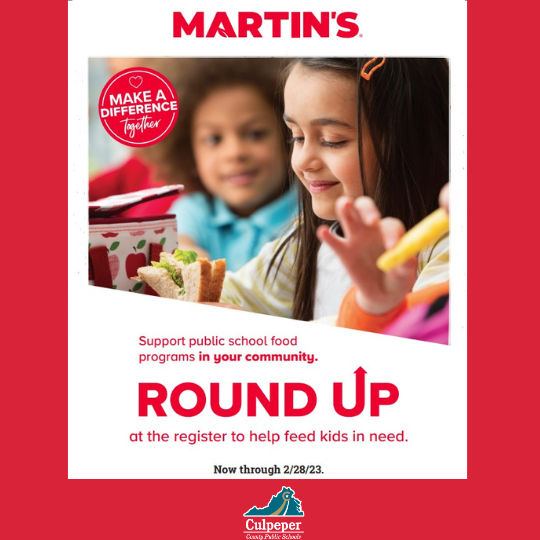 Happy New Year!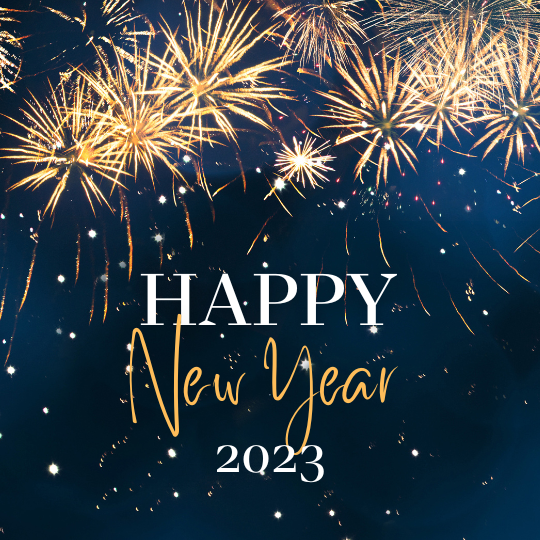 CCPS Schools and Offices are closed for winter break from Thursday, December 22, 2022 through Monday, January 2, 2023. Staff returns on Tuesday, January 3, 2023. Students return on Wednesday, January 4, 2023.

Happy holidays from CCPS!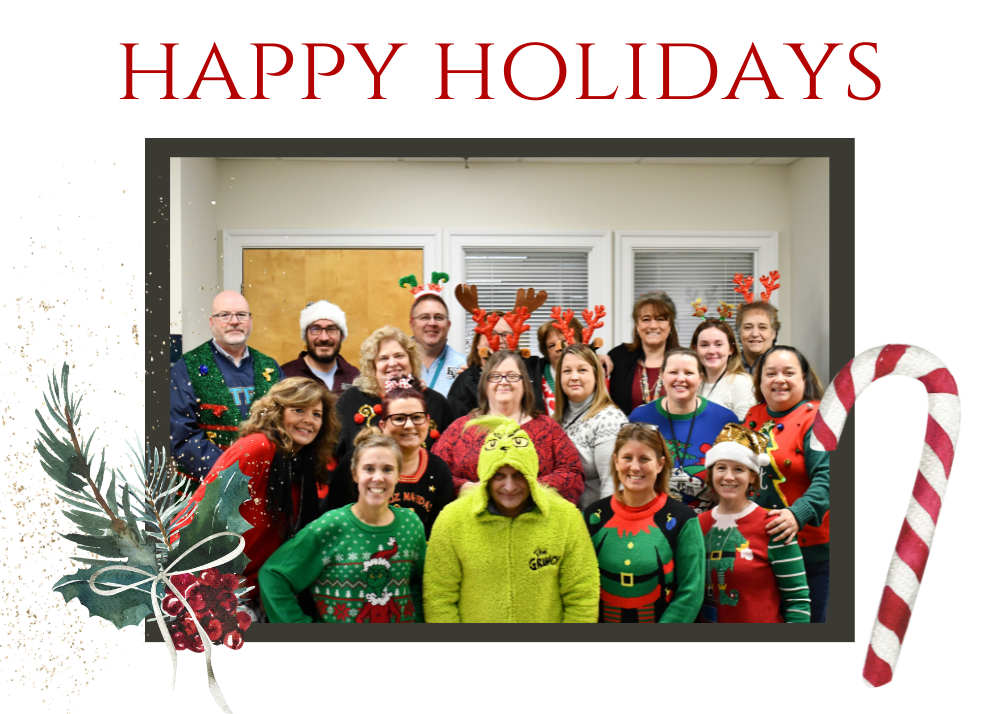 CCPS schedule for the week - Monday, Tuesday, and Wednesday are school days. Winter break begins on Thursday 12/22/22. Staff returns January 3, 2023, students return Wednesday , January 4, 2023.

Due to the winter weather advisory, CCPS will open 2 hours late on Thursday, December 15, 2022. Twelve month employees report two hours late, essential personnel report on time. We will monitor weather and road conditions and revise our inclement weather status if necessary. Any status change will be made no later than 7 a.m.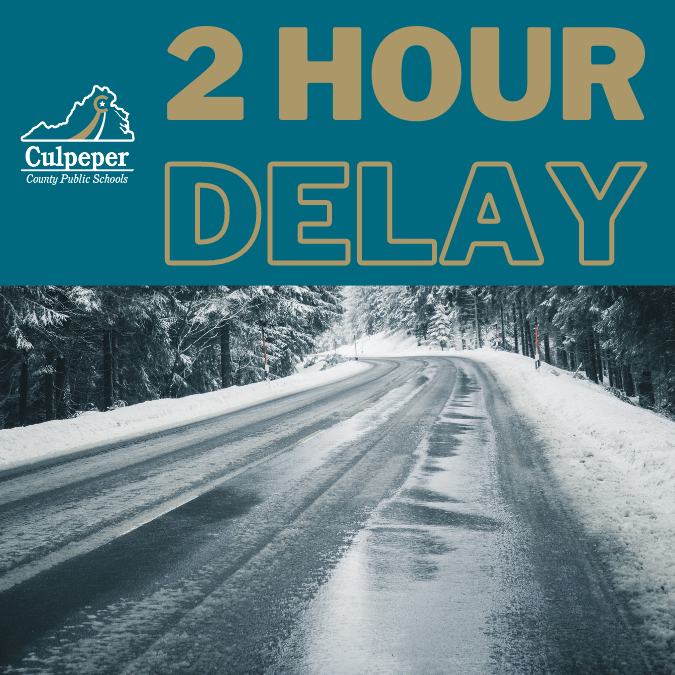 The Floyd T. Binns Blackhawk Edition Select Ensemble did a great job performing at our School Board meeting last night! @CCPSFTB