SchoolCash Online
CCPS is excited to launch SchoolCash Online in October 2023
Paying for school items is getting ready to be a lot easier!
What is SchoolCash Online?
SchoolCash Online is a safe, easy to use method of payment for school fees and activities!
Why Use SchoolCash Online?
It's convenient!
It's easy to use!
It's safe!
It saves time!
Pay for school fees, performances, field trips, and more, all from the comfort of your home!
Benefits of SchoolCash Online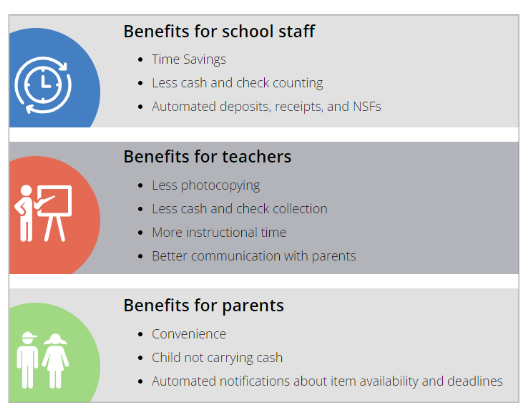 SchoolCash Online en español
Es fácil cambiar el idioma en School Cash Online
Cuando hagas clic en el enlace, mira en la parte inferior izquierda de la página, donde verás una pequeña flecha y la palabra "idioma". Haga clic en la flecha y seleccione su idioma preferido.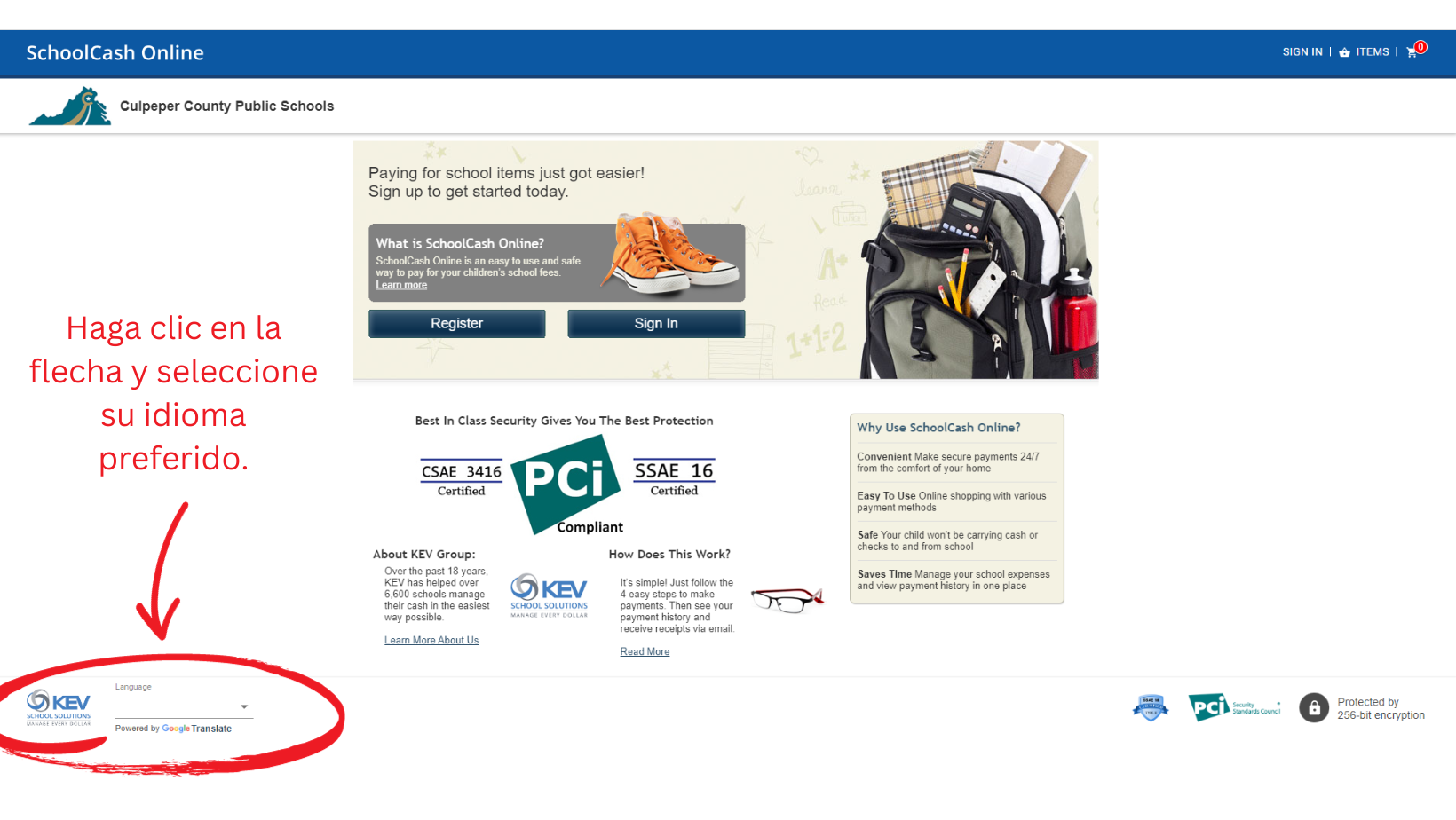 Una vez que esté registrado, puede cambiar el idioma en la esquina superior derecha de la página.